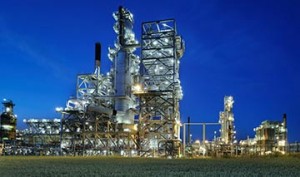 Blue Racer Midstream, a new joint venture, has announced long-term agreements with producers in Ohio and West Virginia that will expand processing capacity in the Utica Shale formation.
Several producers working with Blue Racer Midstream have plans to increase natural gas production through new wells within the year. For new drill sites, cathodic protection for wells prevent long term investments from rusting.
Blue Racer is developing 600 miles of pipeline that will cross 24 counties and will have the capacity to transport over 1.5 billion cubic feet of natural gas every day.
As companies like Blue Racer Midstream are investing significant assets to extract natural gas from the Utica Shale Ohio region, the need for cathodic protection equipment is paramount.
"Increased natural gas production and capacity in the Utica Shale formation in Ohio and West Virginia regions provides new opportunities for jobs and investment.  Increased domestic production of low cost, clean burning natural gas will lead to new investments in chemical and petrochemical plants in the region as reliable energy sources are extremely important for the chemical processing industry," said Ted Huck executive vice president, practice lead – plants/facilities, at MATCOR. "With hundreds of miles of new pipeline and the development of next generation of plants and facilities in the region, cathodic protection has never been more vital to protect significant investment in the region."
What is Cathodic Protection?
Cathodic protection is used to combat corrosion of metal surfaces. MATCOR's use of mixed metal oxide (MMO) anode cathodic protection has become an industry standard in cathodic protection.
"Blue Racer expands its midstream infrastructure," Vindy.com, March 1, 2014.