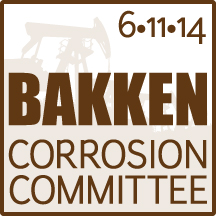 Corrosion industry professionals in the Bakken oil production region are collaborating to form a new corrosion committee to be proposed as the new NACE Bakken section. The corrosion committee's inaugural meeting will take place from 10:30 am to 2:30 pm on June 11, 2014 at the Tioga Farm Festival Building located on N Dakota 40 in Tioga, North Dakota. There is no fee for this event and lunch will be served. Anyone interested in attending or receiving updates about future meetings is asked to register HERE.
The new corrosion committee will bring together corrosion professionals and pipeline operators from the Bakken oil production region on a regular basis to share information on best practices, coordinate cathodic protection system installation information and take steps to prevent cathodic interference.
The inaugural meeting on June 11 will include presentations by Bakken region and industry experts, in addition to the election of four board members. Once the organization is formed a formal petition will be prepared to present to the NACE area board of directors for approval as an official NACE section.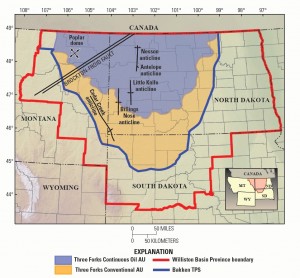 Cathodic Interference is a major concern for operators.  Cathodic protection current that strays from its intended path onto another operator's pipeline can cause significant interference corrosion issues, including rapid induced corrosion and pipeline failures in extreme cases.  The new corrosion committee will enable operators in the Bakken oil production region to share cathodic protection information and coordinate system changes and additions, making it much easier for neighboring pipeline owners to ensure the integrity of their pipelines and coordinate proper cathodic protection testing and preventive measures.  With the continued expansion of pipeline gathering systems in the Bakken region, interference concerns will remain a risk best addressed through sharing of information and cooperation among pipeline operators and corrosion professionals.
"There currently is no organization in the Bakken oil production region for the various pipeline, production and facilities operators to discuss their corrosion challenges and coordinate their corrosion activities," said Ted Huck, Vice President of MATCOR, a Pennsylvania based cathodic protection and corrosion engineering company with operations in North Dakota. "These types of organizations are common in other parts of the country and play a critical role in helping to ensure public safety."
Questions regarding the new Bakken corrosion committee can be directed to Jeff Dornak at 713-494-7604 or jdornak@matcor.com or Rae Powers at 307-461-7751 or Rae.Powers@mistrasgroup.com.