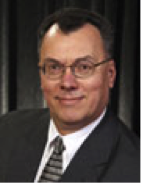 Doylestown, PA (April 24) – MATCOR, Inc. the trusted full-service provider of proprietary cathodic protection products, systems, and corrosion engineering solutions proudly announced on Corrosion Awareness Day that Jeffrey L. "Jeff" Didas joined the MATCOR Engineering team as Senior Corrosion Engineer.
Didas brings to MATCOR more than 38 years of experience in the corrosion industry, having worked for some of the world's largest pipeline owner/operators and energy companies.
In the role of Senior Corrosion Engineer Jeff will report to Glenn Shreffler, MATCOR's Executive Vice President and will be responsible for assisting the Engineering team on all aspects of corrosion control, and overseeing the pipeline integrity service offerings provided by MATCOR.
Shreffler said, "Jeff will provide corrosion engineering solutions to the most complex corrosion problems facing our clients around the world."  He continued, "Jeff brings a wealth of skills and experiences that will benefit our clients and the entire MATCOR team, and that is priceless."
Didas sits on the Board of Directors for NACE International and is recognized as the current Treasurer. He has been a member of NACE since January 1, 1975, and has an outstanding track record of leadership and volunteerism within the organization.
Didas has delivered many presentations and published several technical papers at NACE conferences as well as the Appalachian Underground Corrosion Short Course. In appreciation for his many years of commitment to NACE, he received the Distinguished Service Award in 2001.
Jeff Stello, MATCOR's President and CEO said "We are thrilled to add someone like Jeff Didas to our Engineering team.  His skills, experiences and reputation are unmatched in our industry.  We are confident that Jeff will improve our ability to better serve our clients and to add value in many other ways such as helping to develop younger engineers and technicians on the MATCOR staff."
Didas attended Thomas A. Edison State College in Trenton, NJ, where he received his BSET in electrical engineering. He acquired his ASEE in Electronics Technology from Springfield Technical Community College, Springfield Mass.  In addition, Didas is certified as a NACE Corrosion Specialist, Cathodic Protection Specialist, Coatings Specialist, Chemical Treatment Specialist and a Level 3 certified Corrosion Inspector and is an SSPC certified Protective Coatings Specialist.  Along with his full-time role at MATCOR and responsibilities at the NACE Board of Directors, Didas is also a NACE Cathodic Protection instructor.