Corrosion of Steel in Concrete Analysis and Testing Services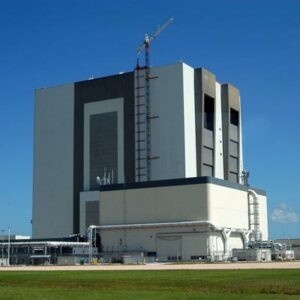 If corrosion is visually evident through cracking, discoloration, de-lamination, or spalling of the concrete, there is likely corrosion of the reinforced steel. Traditional repair methods, such as patching, sealers or membranes will not stop the corrosion. These are short term fixes and do not solve the corrosion of steel in concrete problem .
Concrete Corrosion Diagnostic Testing
Prior to rehabilitation of any concrete structure, it is important to determine the condition of the concrete. Concrete distress can be caused by many factors. To help the structural engineer or contractor determine the best rehabilitation plan, MATCOR provides the following steel-in-concrete corrosion diagnostic services:
Corrosion Potential Mapping
Using highly accurate equipment and techniques, our corrosion experts conduct electro-potential (half-cell) surveys on all types of structures. Done in accordance with ASTM Standards, a profile drawing is developed that clearly shows the areas of corrosion.
Chloride Analysis 
Utilizing the information developed in the potential profiles, areas are selected for chloride ion analysis. The results can help determine the severity of corrosion and where future problems will occur.
Concrete Sample Collection Analysis
Data taken from the potential profile is also used to determine the location for core samples including pH and chloride content. The samples are then subjected to thorough laboratory analysis and testing.
In addition to concrete sample analysis, MATCOR provides a broad range of corrosion engineering and cathodic protection field services to assist with every phase of your project for both new and existing construction.
Cathodic protection design & specifications
MATCOR expertise spans all types of sacrificial and impressed current anode systems; every option will be considered when recommending the best cathodic protection system or combination of systems for your application. Our team of corrosion experts provide complete cathodic protection design and specification services to solve your steel-in-concrete corrosion problems.
MATCOR has successfully completed corrosion prevention system design for many concrete applications, including:
Building and support mechanisms
Parking garages
Industrials plants
Vessels and tanks
Intake structures
Foundations
Balconies
Highway surfaces
Bridge decks and substructures
Marine structures (including but not limited to) piers, support columns, pile caps, dock & sea walls
Ice skating rinks
Swimming pools
Athletic Stadiums
Cathodic protection installations
In addition to designing and specifying complete CP systems, MATCOR can provide professional turnkey cathodic protection installation services or project management of CP installation by others.
Reporting
The MATCOR diagnostic process goes beyond reporting the as-is condition of the structure. By processing the large amount of data through a sophisticated computer program, rehabilitation recommendations and procedures for various life expectancies are reported in detail.
Qualified MATCOR technical personnel can conduct steel-in-concrete corrosion services to protect your valuable concrete assets into the future.
With MATCOR, you benefit from:
Over 40 years of experience with all types of cathodic protection systems
Experience testing, installing and maintaining cathodic protection systems for all types of structures throughout the world
Highly qualified professional and NACE corrosion engineers and technicians
Team members with experience on the client side of CP projects
Experience managing multi-million dollar CP projects and corrosion departments of large utilities and pipeline companies
MATCOR's many proprietary cathodic protection systems that are lower in cost and have longer lives than some commonly used CP systems
MATCOR's mission is to solve your corrosion problems. We are ready to assist with your corrosion engineering and field service needs, including design, manufacturing, installation, commissioning and ongoing maintenance, as well as project management and full turnkey solutions. In addition, we offer a broad range of proprietary corrosion prevention products.
To get in touch with our team of corrosion experts for more information, to ask a question or get a quote, please click below. We will respond by phone or email within 24 hours. For immediate assistance, please call +1-215-348-2974.
Contact a Corrosion Expert