Contact Us About Your Tank Project
Factory Assembled, Fast and Safe to Install
Gain reliable, long life tank cathodic protection with our proprietary Tank Ring Anode System.
Waterproof Connections
New and Retrofit Tanks
No Field Assembly
Superior Current Distribution
Manufactured in the USA
3 Easy Steps to Design Your Tank Ring Anode System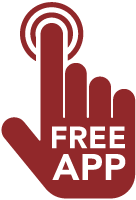 Head over to design your tank cathodic protection system with our free app.
A fast AST cathodic protection system design and quote enables MATCOR to quickly manufacture an accurate, reliable impressed current cathodic protection system for your above ground storage tank application.
Questions or need a quote?
OR, Complete the form on this page and one of our tank CP experts will get back to you within 24 hours.
Contact Us
Please complete the information below and a MATCOR team member will respond within 24 hours.