Corrosion Problems Solved
40 years of experience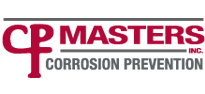 In March 2015, MATCOR joined CP Masters as a Brand Energy & Infrastructure (BEIS) company. The two brands are now working together as one company to provide leading full service cathodic protection and AC mitigation solutions for the oil & gas, water & wastewater and other infrastructure industries.
Learn more
MATCOR BRINGS 40 YEARS OF EXPERIENCE TO SOLVING YOUR CHALLENGES
MATCOR is a full-service provider of customized cathodic protection systems to the oil & gas, power, water/wastewater and other infrastructures industries.
Combined with our high quality corrosion engineering services, installation and maintenance services these systems allow us to provide high-value turnkey corrosion control solution to a global client base.