Corrosion Problems Solved
40 years of experience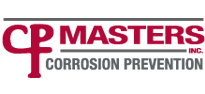 CP Masters and MATCOR are now one company under the name MATCOR. Combined we have over 70 years of name recognition—for superior engineering, construction and installation services and proprietary products. As one company, we are able to offer customers a powerful combination of the best people, services and products in the corrosion industry.
Learn more
MATCOR BRINGS 40 YEARS OF EXPERIENCE TO SOLVING YOUR CHALLENGES
MATCOR is a full-service provider of customized cathodic protection systems to the oil & gas, power, water/wastewater and other infrastructures industries.
Combined with our high quality corrosion engineering services, installation and maintenance services these systems allow us to provide high-value turnkey corrosion control solution to a global client base.