News from MATCOR February 2023

We are pleased to share the latest articles and news from team MATCOR
Important Safety Update–How to Safely Perform Pipeline Connections
Casing Repair and VCI Case Study
Our Gulf office is moving!
FREE exhibit pass for AMPP's conference in March
Get all the details below, and please stop by to say hello at an upcoming event!
---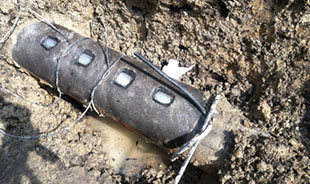 Important Safety Update–How to Safely Perform Pipeline Connections
MATCOR takes a deeper dive into the safety considerations and procedures around making connections to pipelines using exothermic welding and pin-brazing technologies.
---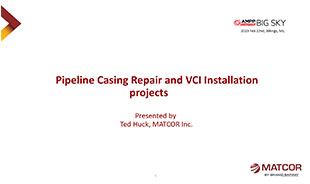 Casing Repair and VCI Case Study
At last week's AMPP's Big Sky Section meeting, MATCOR's Ted Huck presented a case study featuring the casing repair of a high-pressure natural gas pipeline running under railroad tracks and feeding into a power plant. Following the repair, a vapor corrosion inhibitor (VCI) was installed to prevent corrosion.
Check out Ted's presentation below.
---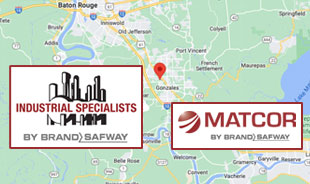 Our Gulf Office is Moving!
Our Gonzales office and warehouse will be consolidated with Industrial Specialists, a BrandSafway affiliate.
"We're excited that our Industrial Specialists and MATCOR teams in the Gulf are consolidating… Both share customers and relationships and can work together to serve our customers in the surrounding region better." – Brad Cortazzo, VP and GM of Specialty Services
---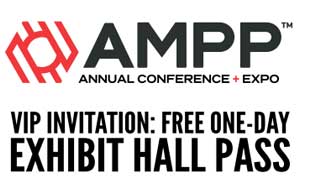 FREE VIP Exhibit Pass for AMPP's Annual Conference
Join members of MATCOR and JA Electronics at AMPP's Annual Conference in Denver Mar 19-23!
Stop by booth #918 to get our famous hot sauce–even hotter this year!
We also invite you to register for a FREE VIP Exhibit Pass.
---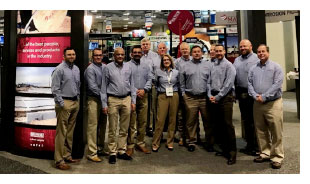 Join us at Upcoming Industry Events
---
MATCOR offers customers a powerful combination of expertise, services and proprietary products to solve the corrosion problems of energy and other infrastructure markets. MATCOR is a BrandSafway company.