A Global Turnkey Cathodic Protection Solution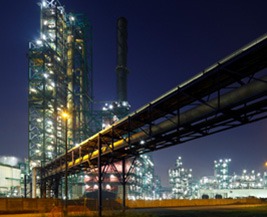 MATCOR has a reputation worldwide for providing exceptional turnkey cathodic protection solutions – even in some of the world's most harsh and difficult environmental conditions.
MATCOR products can be found around the globe preventing AC Corrosion of pipelines, protecting above ground storage tanks and other valuable assets.
In Russia's Pacific region MATCOR's products are being used to provide cathodic protection for gas pipelines and numerous production facilities on Sakhalin Island.
MATCOR's SPL Linear Anode is being used to protection buried crude oil pipelines and external bottoms of large diameter storage tanks.
Across the Strait of Tartary on mainland Russia, the DeKastri export terminal also uses MATCOR's Linear Anode technology.
These facilities' use of MATCOR technology exemplifies our ability to provide complete turn-key solutions around our industry leading proprietary products.
The exceptionally high soil resistivity combined with the harsh and remote location, required customized anode solutions that were factory assembled, and tested for ease of on-site installation under the supervision of MATCOR qualified field personnel.
---
To get in touch with our team of cathodic protection experts for more information, to ask a question or get a quote, please click below. We will respond by phone or email within 24 hours.
Contact a Corrosion Expert