News from MATCOR – February 2016

Are you ready for spring close interval surveys (CIS)?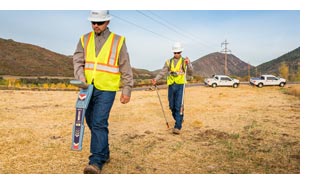 MATCOR is here to help. Our experienced and NACE-trained crews are ready to perform close interval surveys to keep your pipeline cathodic protection systems in compliance and operating effectively.
Excellent safety record
Accurate, reliable data collection
Daily field progress reports
Extensive engineering and IT support
---
Marine sled anodes replace galvanic anodes for export jetty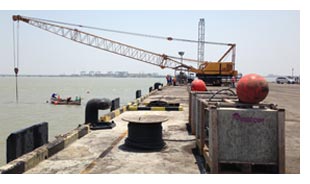 A major palm oil manufacturer in Indonesia recently installed multiple MATCOR Sea-Bottom™ Anodes (sled anodes) to protect a critical export jetty from corrosion. Much more cost-effective than the previous cathodic protection system, one Sea-Bottom Anode replaces over 40 aluminum galvanic anodes.
---
Latest MATCOR News: SGB Scaffolding and Industrial Services Appointed MATCOR Distributor in India
SGB Scaffolding and Industrial Services Private Limited (SGB India) is MATCOR's newest international distributor. SGB will take over the MATCOR operations in India.
---
Join the MATCOR team at these upcoming industry events!
Get your complimentary Corrosion 2016 Exhibit Hall Pass
---
MATCOR and CP Masters, both well-established independent companies with over 70 years of combined history, joined forces in 2015 under the ownership of Brand Energy & Infrastructure Services and the MATCOR name. The new MATCOR offers customers a powerful combination of expertise, services and proprietary products to solve the corrosion problems of energy and other infrastructure markets.
LET'S CONNECT!

CONTACT US
800 523 6692
matcor.com/contact