News from MATCOR December 2020

Our Chili Pepper Character has a name!
See below for the winning entry and our mascot's mission statement.
We are also pleased to share: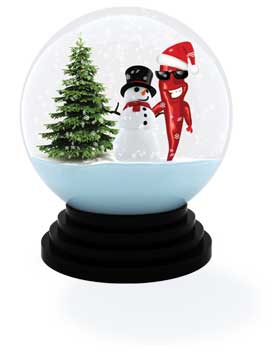 Our new partnership with LineVision and their PACT technology, which can provide you with information about overhead transmission lines typically only available through the power company
A recent cathodic protection project for US Steel's "Green Monster"
Please contact us if you have any questions, or would like a quote for any MATCOR products or services.
As 2020 comes to a close, we wish you and yours a happy holiday season.
---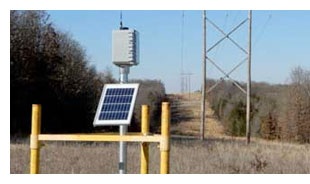 Now Offering Transmission Line Monitoring Through Partnership with LineVision
LineVision's PACT® (Pipeline AC Threats) system is a self-contained, remote, solar powered utility line monitoring solution can be utilized in conjunction with your AC mitigation programs to learn critical information regarding surrounding high voltage transmission lines.
---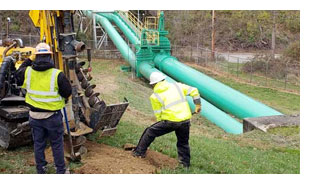 US Competitiveness Evidenced by Large US Steel CP Project

US Steel chose MATCOR to install, commission and test an impressed current cathodic protection system to prevent corrosion of their coke oven gas (COG) product pipelines. Major cogeneration power facility expected to be operational by 2022.
---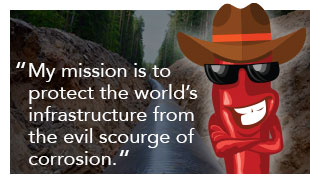 And the Winner is… RUSTY
Step aside Jolly Green Giant, Pillsbury Doughboy, Geico Gecko, Ronald McDonald and the Energizer Bunny… meet RUSTY, the world's newest, and soon to be famous, icon, RUSTY the MATCOR Chili Pepper spokesperson. Thank you to everyone that submitted a name idea!
---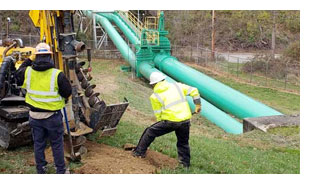 We're Hiring!
From a regional manager position in Casper, WY to crew members and corrosion technicians from Texas to Pennsylvania, MATCOR is looking for the best in the industry.
CONTACT: Joel Ramirez
jramirez3@matcor.com | 346-224-0159
---
MATCOR offers customers a powerful combination of expertise, services and proprietary products to solve the corrosion problems of energy and other infrastructure markets. MATCOR is a BrandSafway company.