News from MATCOR July 2023

We are pleased to share a roundup of our best cathodic protection content; we hope you find it useful. Be sure to review our cathodic protection FAQs – and ask any CP questions that are on your mind!
What is Cathodic Protection? How does it work?
Four strategies to consider when your CP system is not working correctly
The best method to connect your CP system
How to Safely Perform Pipeline Connections
The impact of AC mitigation criteria on the design and operation of CP systems
Get all the details below, and please stop by to say hello at an upcoming event!
---

Cathodic Protection–What is it and how does it work?
In this cathodic protection primer, learn how galvanic and impressed current cathodic protection systems protect steel assets from corrosion. In addition, check out our FAQs and post your questions!
---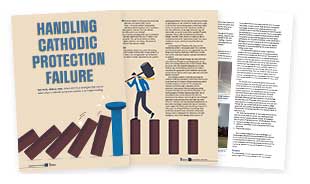 Tank Cathodic Protection Failure
There are four basic strategies to consider when your tank CP system is not working correctly: restore, replace, extend, or do nothing.
Learn how to evaluate which strategy is best for your tank in Ted Huck's Tanks & Terminals article.
---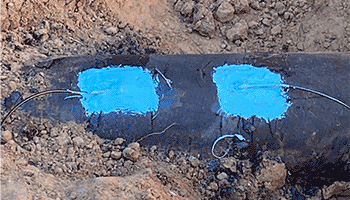 What's the best method to connect your CP system to the structure?
Exothermic welding and pin brazing are two common means of making structure connections—both with a long history of use in the cathodic protection industry after historical use in the railroad industry. Which is better for your cathodic protection system?
---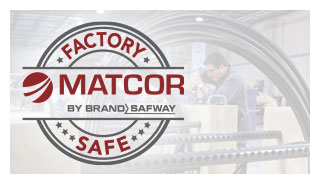 How to Safely Perform Pipeline Connections
Pipeline connections are safe when trained personnel follow the correct procedures and take the appropriate precautions.
This article emphasizes the importance of trained personnel, daily tailgate safety meetings, proper personal protective equipment (PPE), and more to ensure a safe working environment.
---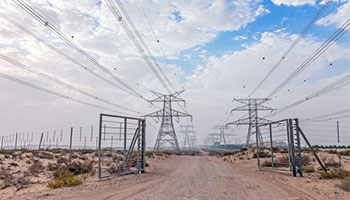 The Impact of AC Mitigation Criteria on CP System Design and Operation
The operation of CP systems is dictated by the amount of current required to polarize the pipeline. Since 2018, DC current density has been a key parameter in operating cathodic protection systems.
If the system's DC current density is not monitored and controlled, AC mitigation criteria become very strict.
---
Additional Cathodic Protection Resources
VIDEO: Cathodic Protection System Installation
VIDEO: Introduction to Cathodic Protection from Ted Huck
ARTICLE: Solar Powered Cathodic Protection Systems–Design Considerations
ARTICLE: Better Tank Cathodic Protection
---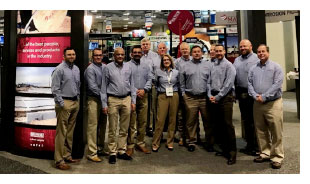 Join us at Upcoming Industry Events
---
MATCOR offers customers a powerful combination of expertise, services and proprietary products to solve the corrosion problems of energy and other infrastructure markets. MATCOR is a BrandSafway company.