MATCOR manufactures water tank anode systems for internal cathodic protection of water storage tanks.
Internal Water Tank Systems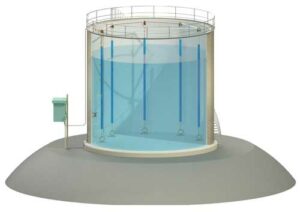 Above ground water storage tanks are often equipped with internal cathodic protection systems to supplement the interior coating system that is commonly used for these structures.
Our PF™-Anode is a proprietary MMO wire anode based impressed current anode available to customized lengths and configurations.  It includes a chlorine resistant Kynar® braiding to protect the anode against electrical shorts and is available with integral reference electrode(s) and bottom weight.
The anodes come in a range of current output ratings and are NSF/ANSI 61 compliant.
Types and Configurations of Internal Water Tank Anode Systems
Galvanic Anodes
Suspended from top
Welded/bolted to side and bottom
Impressed Current Anodes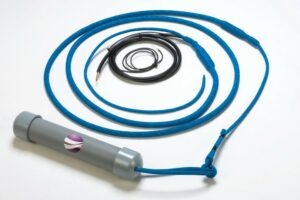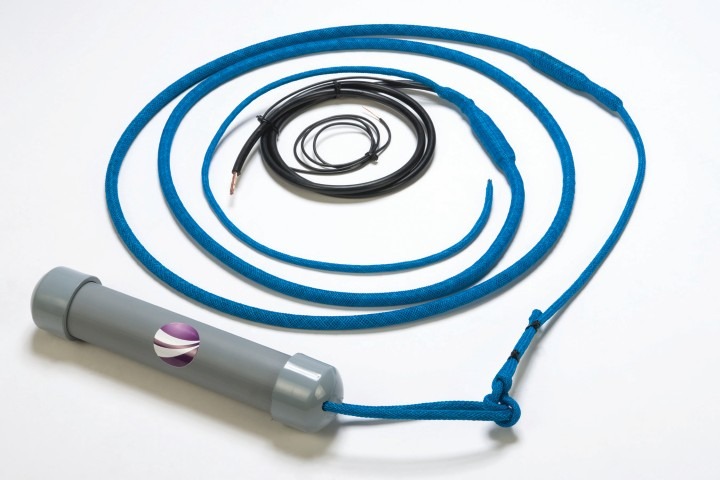 Vertical suspended with weights
Vertical attached to bottom with floats
Vertical attached to top and bottom
Horizontal tension systems
---
Have questions about water tank anode systems, or need a quote for tank CP services and materials? Contact us at the link below.