Cathodic Protection Reference Electrodes
Cathodic Protection Reference Electrodes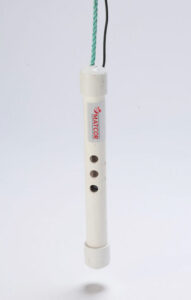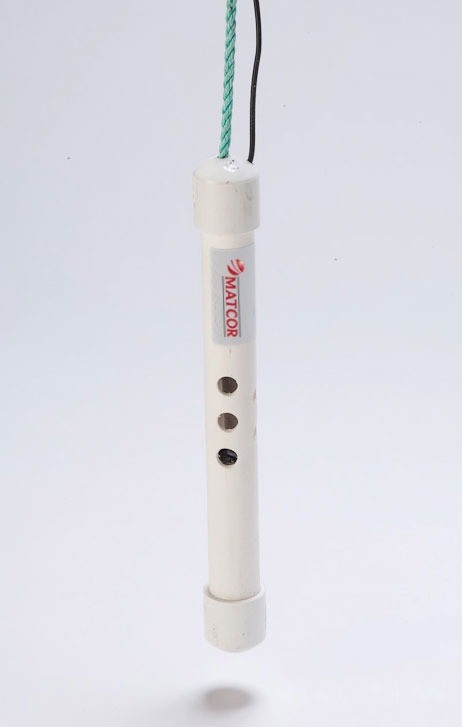 Reference electrodes are used in locations where a constant, stable reference is required, with constant potential rectifiers and at inaccessible locations. MATCOR manufactures a complete line of cathodic protection reference electrodes.
Choose from a wide variety of probe, zinc, silver chloride or copper sulfate reference electrodes for condenser water box/vessel applications. We can also custom-manufacture any of our reference electrodes to meet your specific project requirement.
Copper Sulfate-CUSO4 
Copper sulfate reference electrodes are available in underground and freshwater models. MATCOR CuSO4 electrodes are larger and have more copper sulfate than others, resulting in a longer life.
We offer four basic types of copper sulfate reference electrodes.
Basic
Underground
Under Tank
Freshwater
Zinc UndergroundReference Electrodes
Zinc has the longest life of any of the permanent type reference cells. We use hi-pure zinc to ensure consistent quality and a constant conversion factor of -1.1V to CuSO4. MATCOR zinc reference electrodes are suitable for underground applications.
Silver Chloride (AgCl) Reference Electrodes
MATCOR AgCl reference electrodes are designed for use in high-chloride conditions. There are three standard types:
Seawater
Probe AgCl
Concrete AgCl
PRC-AGCL-ZN-X Direct Drive Dual Reference
The dual reference electrode consists of both a silver chloride reference electrode and a zinc reference electrode, prepackaged within a tightly compacted MATCOR reference cell backfill to retain moisture contact and cell stability.
Why MATCOR?
MATCOR's mission is to solve your corrosion problems. In addition to our broad range of proprietary corrosion prevention products, we are ready to assist with your corrosion engineering and field service needs, including design, manufacturing, installation, commissioning and ongoing maintenance, as well as full turnkey solutions.
To get in touch with our team of corrosion experts for more information, to ask a question or get a quote, please click below. We will respond by phone or email within 24 hours. For immediate assistance, please call +1-215-348-2974.
Contact a Corrosion Expert