News from MATCOR – August 2017
Impressed Current Cathodic Protection
Impressed current cathodic protection systems have the benefit of using an external power supply to drive current. This makes it possible to protect virtually any structure, regardless of size or current requirements using long life anodes and enough appropriately sized power supplies.
---
Cathodic Protection Trends | Above Ground Storage Tanks
Statistics show owners of above ground tanks often experience external corrosion issues because of limited or poor installation methods. Typical above ground storage tank (AST) methods of the past involve a ring wall foundation that is generally formed with a sand or soil base, or even concrete for smaller tanks. It has previously been acceptable to use a galvanic ribbon anode system (generally magnesium), but this system often fails prematurely due to unstable sand-based foundations and poor connections. For this reason, the industry is moving away from the galvanic anode system and to newer concentric ring cathodic protection systems for above ground storage tanks.
---
Featured Video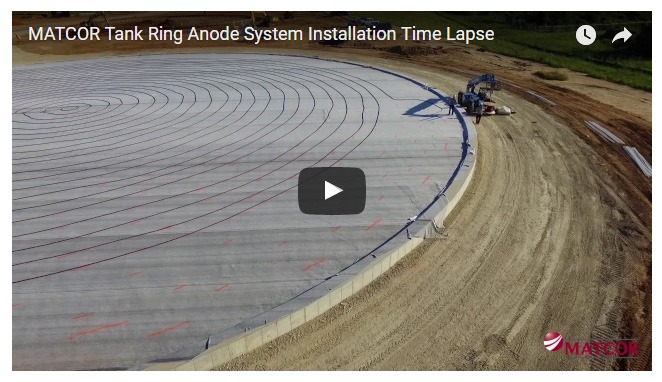 This video shows the installation of a MATCOR Tank Ring Anode System. The system protects the bottom of above ground storage tanks from corrosion.
---
Join the MATCOR team at these upcoming industry events!
---
MATCOR offers customers a powerful combination of expertise, services and proprietary products to solve the corrosion problems of energy and other infrastructure markets. MATCOR is a Brand Energy company.
LET'S CONNECT!

CONTACT US
800 523 6692
matcor.com/contact