News from MATCOR – May 2016
Canister Anodes: HSCI vs MMO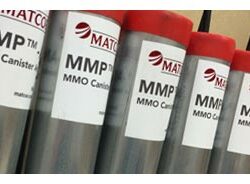 Canister anodes are commonly used for impressed current anode cathodic protection applications. These can be used to protect buried metallic piping in congested plant environments, to protect distribution or transmission pipelines in either distributed shallow ground beds or as horizontal remote ground bed anodes, and to protect other structures including above ground or buried tanks, piling systems. This article includes a comparison of MATCOR's MMP Canister Anode and conventional high silicon cast iron anodes, in addition to a real life project example comparing the costs associated with both canister anode types.
---
Cathodic Protection for Missile Defense Shield in Romania
Did you know that the Deveselu Missile Defense Shield in Romania, which made international headlines recently, has a MATCOR Cathodic Protection system protecting the buried piping and process tanks?
---
Cathodic Protection Technology Spotlight: External Tank Bottoms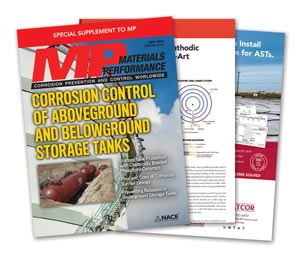 External corrosion of tank bottoms is a significant problem for tank owners. Corrosion professionals tasked with protecting these structures should consider multiple factors. One thing is clear: proper installation of an impressed current cathodic protection system plays an important role in reducing corrosion and extending the service life of the tank bottom.
---
Join the MATCOR team at these upcoming industry events!
---
MATCOR and CP Masters, both well-established independent companies with over 70 years of combined history, joined forces in 2015 under the ownership of Brand Energy & Infrastructure Services and the MATCOR name. The new MATCOR offers customers a powerful combination of expertise, services and proprietary products to solve the corrosion problems of energy and other infrastructure markets.
LET'S CONNECT!

CONTACT US
800 523 6692
matcor.com/contact