External corrosion of above ground storage tank (AST) bottoms is a significant problem for tank owners. Corrosion professionals tasked with protecting these structures should consider multiple factors. One thing is clear: proper installation of an impressed current tank bottom cathodic protection system plays an important role in reducing corrosion and extending the service life of the tank bottom.
Concentric ring anode configuration ideal for tank bottom cathodic protection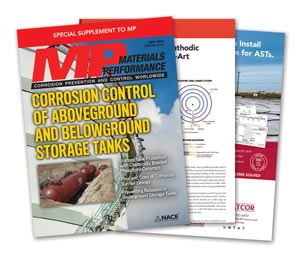 Learn more about this newer method of AST cathodic protection and its benefits over the more traditional grid system.
For additional information about tank bottom cathodic protection, please read our article in the special supplement "Corrosion Control for Aboveground and Belowground Storage Tanks" in the May issue of NACE International's Materials Performance.
Contact MATCOR about your AST cathodic protection requirements or learn more about our Tank Ring Anode™ System.
---
Learn more about Tank Cathodic Protection
---