Easy to Install Tank CP System – No Cutting, No Splicing, No Welding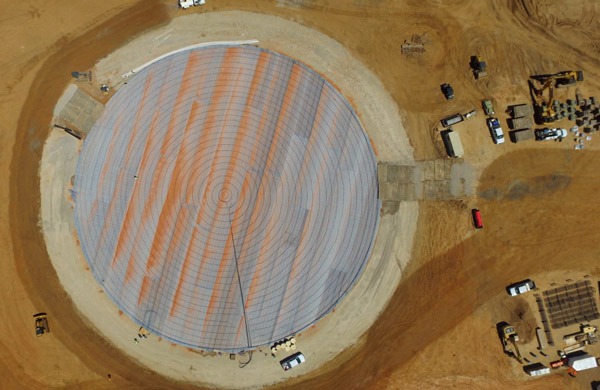 We're excited to share this aerial drone view of a recent tank CP installation starring MATCOR's exclusive Tank Ring Anode™ System. Superior to grid anode systems for tank bottom cathodic protection, the Tank Ring Anode System is factory assembled in concentric rings sized for your tank and shipped ready for quick installation.
Impressed current anode
New and retrofit tanks
Ready to install
No field assembly required
Superior current distribution
USA manufactured
Learn about MATCOR's complete cathodic protection installation services.
Concentric ring anode configuration ideal for tank bottom cathodic protection
Learn more about this newer method of cathodic protection for tanks and its benefits over the more traditional grid anode system—read the full article at HERE.

For assistance with impressed current anode system design for tank bottoms, project management, installation or field service, please contact us at the link below.
Contact a Corrosion Expert