Recently, at the AMPP Association for Materials Protection and Performance Big Sky Section meeting, MATCOR's Ted Huck presented a case study featuring the casing repair of a high-pressure natural gas pipeline running under railroad tracks and feeding into a power plant.
Following the repair, a vapor corrosion inhibitor (VCI) is installed to prevent corrosion.
Click on the presentation below to check out the development of a casing repair with VCI project scope, removing the short, sealing the casing, and installation of the VCI product through the vent pipe.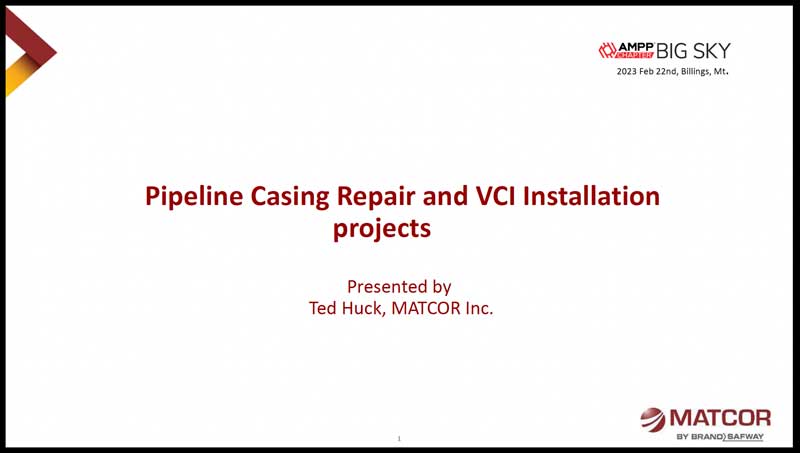 Related Articles:
---
To get in touch with our team of cathodic protection and AC mitigation experts for more information, to ask a question, or get a quote, please click below. We will respond by phone or email within 24 hours. For immediate assistance, please call +1-215-348-2974.
Contact a Corrosion Expert