MATCOR shipped four of the heaviest customer sled anodes we have ever fabricated this month – over three tons each. Headed to Beaumont, TX, the anodes are part of a Gulf Coast refinery expansion project. The anodes will protect a variety of marine piling structures as part of a light crude processing expansion at the refinery.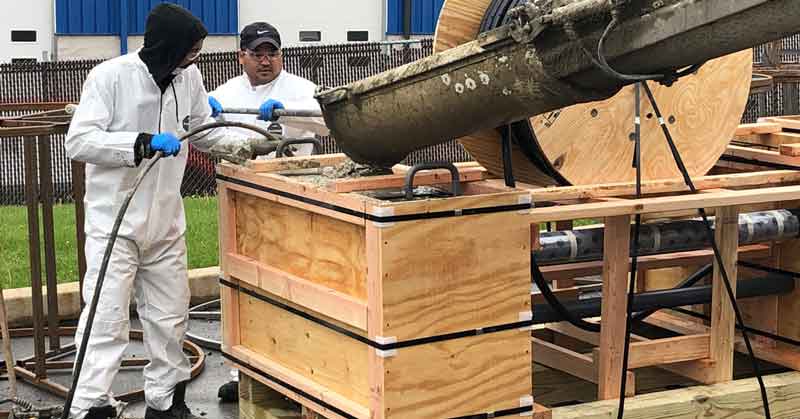 Each anode is rated for 75 amps and weighs approximately 6300 pounds. Each anode assembly consists of a pair of two-inch diameter Mixed Metal Oxide coated titanium tubular anodes, five-foot-long. The anodes utilize MATCOR's proprietary tubular anode connection technology for larger diameter anode tubes. Each sled anode has two concrete bases resting on a common wood base fabricated with stout 6" x 6" pressure-treated wooden beams. The concrete ends include lifting lugs to support installation by crane either from land or on a work boat. The function of the treated wood beams is to sink into the sea floor.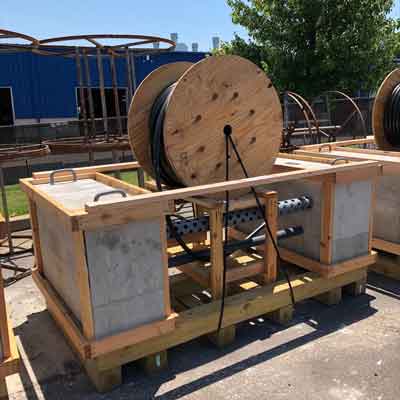 The anode lead cables are dual insulated HMWPE/ Kynar 1/0 cables housed in a proprietary HDPE jacket and held in place along the sea floor using concrete weights.
Sled Anodes are an exceptionally cost-effective means of protecting large near-shore structures such as dolphins, jetties, pilings, and sheet pile walls. They are easy to install and even easy to remove in advance of dredging operations.
More Information About MATCOR's Sled Anode Products
Marine Anode Sled Product Page
Houston Sled Anode Installation
[YouTube Video] MATCOR Sea-Bottom™ Marine Anode Sled
[Materials Performance Case Study] Impressed Current Anode Systems for Jetty Piling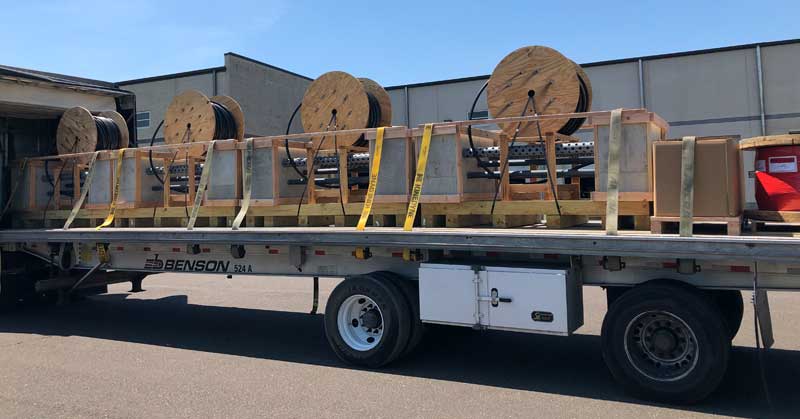 ---
Need information or a quote for MATCOR custom sled anodes? Please contact us at the link below.