Restore, replace, extend, or do nothing?
In the Autumn 2022 issue of Tanks and Terminals, MATCOR's Ted Huck delves into four strategies you can take when your cathodic protection system is no longer working.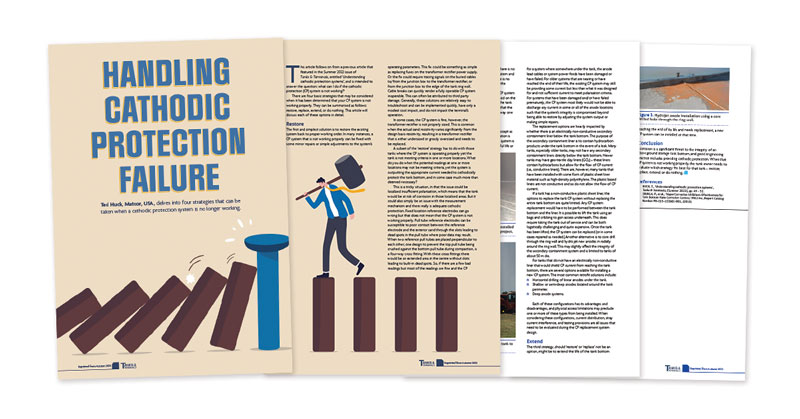 ---
MATCOR provides industry-leading cathodic protection and AC mitigation solutions to tank and terminal operators around the globe.
---
If you need assistance with a cathodic protection assessment, please contact us. We will respond by phone or email within 24 hours. For immediate assistance, please call +1-215-348-2974.
Contact a Corrosion Expert