MATCOR's MMP™ Mixed Metal Oxide based canister anode is very popular in the corrosion industry.
The MMP Anode consists of an MMO anode densely packed in a 99.9% carbon backfill housed in a robust galvanized steel tube.
MATCOR has manufactured over ten thousand of these anodes over the last 20 years and shipped them to users around the globe.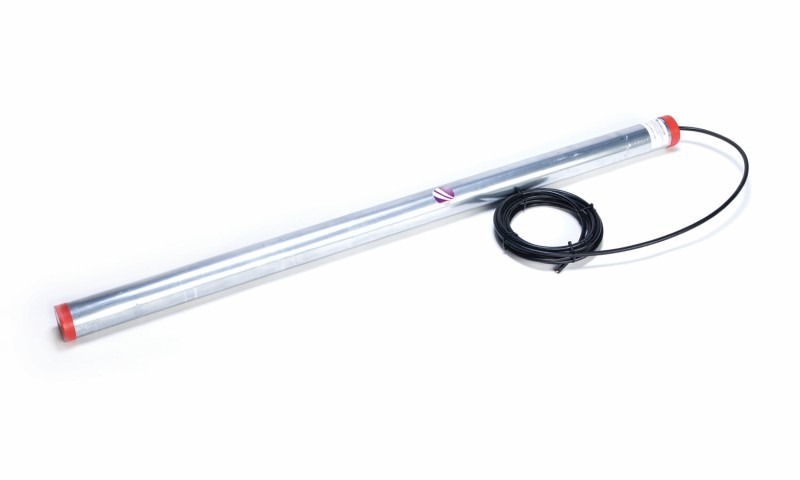 MMO vs Graphite and Cast-Iron Anodes
These MMO canister anodes have proven to be a long-life, cost effective alternative to conventional graphite and cast-iron anodes.
They are ideal for shallow and deep anode installations to protect pipelines, above ground storage tanks, sheet pile walls and other buried structures.
New Housing Material for Our MMP Anodes
Due to supply chain challenges, inflationary pressures and a rapidly evolving steel industry, our long-time supplier of galvanized carbon steel tubes has decided to exit the market.
As a result, MATCOR has had an opportunity to evaluate our MMP™ Anode product line and the best housing material for our canister anodes.
Anode Housing Material Considerations
Some of the factors that we considered important included availability, cost, weight, and material strength.
Lowest Cost
The least expensive canister housing is a thin-walled, 26-gauge (0.018" or 0.45mm wall thickness) spiral welded "stove pipe" galvanized canister. This type of canister housing is used by some in the industry for packaging anodes and offers the benefit of being low cost, readily available, and very lightweight.
The negative with this housing is that it is extremely thin walled and provides little to no mechanical strength. Our experience is that these anodes are too easily prone to damage during shipping, handling, and installation.
Aluminum Housing
We also looked at aluminum as an alternate material – aluminum tubing is readily available with 0.05" (1.27mm thickness) and offers a lightweight tube with significantly more strength than the thin walled spiral welded galvanized canister.
The cost for aluminum, however, is an issue.
Carbon Steel Anode Canisters
While MATCOR has internally approved aluminum as a suitable substitute should the steel tubes not be available. However, for our standard product a carbon steel canister is a more cost-effective solution.
The New Standard
Ultimately, MATCOR has standardized on an 18-gauge carbon steel tube with a nominal 0.065" wall thickness. This is a heavy duty canister that can easily withstand the rigors of being handled (and mishandled) during shipping and installation.
MATCOR is also consolidating our standard product offering by eliminating some sizes from our standard product line including the 2" and 4" options. These are still available on a custom basis with a longer lead time than our standard product line.
---
For more information please visit our MMP Anode product page, contact us at the link below, or reach out to your local MATCOR account manager.
Contact a Corrosion Expert