Prepackaged MMO Impressed Current Anode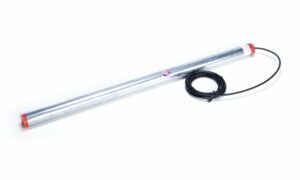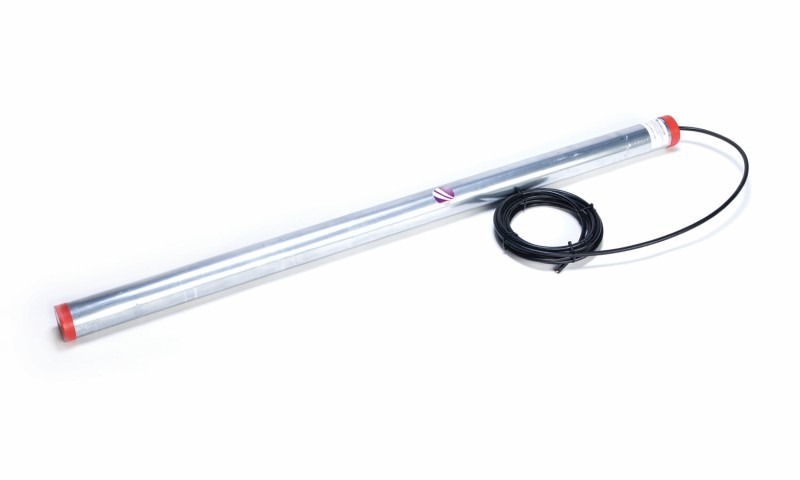 The MATCOR MMP-Anode is a prepackaged mixed metal oxide (MMO) impressed current anode for underground applications to protect and prevent corrosion on pipelines, storage tanks, and other buried structures. The MMP-Anode utilizes a certified grade titanium substrate with a dimensionally stable mixed metal oxide coating.
The anode element is factory prepackaged with tightly compacted MATCOR high-grade carbon backfill in a heavy gauge steel canister that is robust yet lightweight.
The anode to cable connection is the highly reliable MATCOR waterproof connection.
The MATCOR MMP-Anode is available in 5 standard lengths, packaged in 3″ diameter canisters. Many other sizes are also available in lengths up to 20 feet, including 2″ and 4″ diameter canisters. Please contact MATCOR for more information on custom sizes.
The standard lead cable is 10 feet (3.04M) of AWG No. 8 HMWPE. However, any length and type of cable is available, including: Kynar®, Halar®, PVC, EPR and XLPE.
MATCOR MMP-Anode Benefits
Robust, yet light-weight
Easy to install
Reliable with thousands in use
Longer-lasting than old style graphite or silicon iron anodes
Contact a Corrosion Expert
MATCOR MMP-Anode Size Chart (Custom Output/Sizes Available)
MATCOR Model
No.
Canister Size
Inches (cm)
Operating Current Amps
Anode Life
MMP 3302
3 x 30 (7.6 x 76)
2.00
20 yrs.
MMP 3602
3 x 60 (7.6 x 152)
2.00
20 yrs.
MMP 3605
3 x 60 (7.6 x 152)
5.00
20 yrs.
MMP 36010
3 x 60 (7.6 x 152)
10.00
20 yrs.
MMP 38410
3 x 84 (7.6 x 213)
10.00
20 yrs.
MMP 3962
3 x 96 (7.6 x 244)
2.00
20 yrs.
MMP 3963
3 x 96 (7.6 x 244)
3.00
20 yrs,
MMP 31205
3 x 120 (7.6 x 305)
5.00
20 yrs.
MMP 312010
3 x 120 (7.6 x 305)
10.00
20 yrs.
For even faster installations in soft or marshy soils, see the MATCOR Driving Cone Anode Impressed Current Anode Installation version of our MMP-Anodes.
For deep anode systems, the MATCOR Durammo® Deep Anode System is the best system available.
MATCOR's mission is to solve your corrosion problems. In addition to our broad range of proprietary corrosion prevention products, we are ready to assist with your corrosion engineering and field service needs, including design, manufacturing, installation, commissioning and ongoing maintenance, as well as full turnkey solutions.
To get in touch with our team of corrosion experts for more information, to ask a question or get a quote, please click below. We will respond by phone or email within 24 hours. For immediate assistance, please call +1-215-348-2974.
Contact a Corrosion Expert