News from MATCOR September 2020
AC Mitigation Roundup

This month we've gathered our best articles and resources about horizontal directional drilling (HDD). What does it entail and how can it be utilized to install your challenging cathodic protection and AC mitigation projects?
Please contact us if you have any questions, or would like a quote for any MATCOR products or services.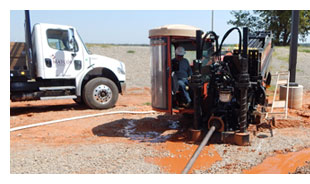 What is HDD and What are its Benefits?
Horizontal directional drilling, or HDD, also known as directional boring, is a trenchless method used to install cathodic protection and AC mitigation systems. HDD is often ideal for your most challenging applications.
---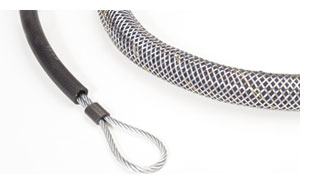 Selecting the Correct Linear Anode for HDD Installation

Can any linear anode be used in conjunction with horizontal directional drilling?
Well, the answer is… it depends. There are many factors that impact the success of any linear anode HDD installation.
---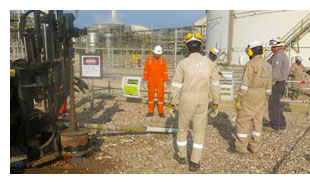 First Time Ever in the Middle East: HDD Success for Tank Retrofit
Existing tanks pose several challenges that must be considered when looking to install cathodic protection. In a recent Tanks & Terminals article, cathodic protection expert Ted Huck provides and overview of this successful HDD installation.
---
Additional HDD Mitigation Resources
CASE STUDY: Zinc Ribbon Installation Products
VIDEO: Cathodic Protection System Installation Via HDD
SERVICE INFO: Horizontal Directional Drilling for Tanks
PRODUCT INFO: MATCOR Iron Gopher® for HDD Applications
PRODUCT INFO: MitiGopher™ AC Mitigation System for HDD Installation
PRODUCT INFO: Installation Guide for Iron Gopher and MitiGopher
---
MATCOR offers customers a powerful combination of expertise, services and proprietary products to solve the corrosion problems of energy and other infrastructure markets. MATCOR is a BrandSafway company.