News from MATCOR September 2022
AC Mitigation Roundup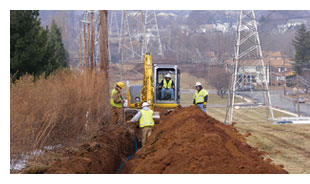 AC Mitigation: 4 Approaches
Pipelines that parallel overhead high voltage AC transmission power systems are subject to AC interference. In our latest blog post, learn the four approaches to mitigating this pipeline interference to keep your assets and workers safe.
Fault Shielding
Gradient Control Mats
Lumped Grounding Systems
Gradient Control Wire
---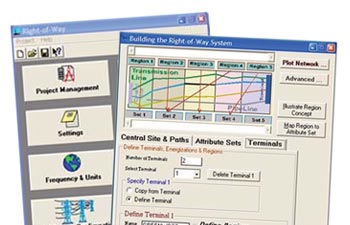 AC Modeling – The Basics?

AC Modeling helps evaluate conditions and prepare for mitigation to prevent AC corrosion where buried pipelines and high voltage above-ground AC transmission systems share a common right of way. This article covers the basics of AC modeling, including data collection, creating the model, establishing criteria and evaluating mitigation strategies.
---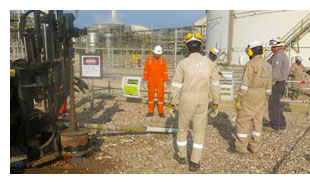 TRAINING COURSE: What is the Effect of AC Interference on Pipelines?
This 16-minute video training course reviews the 3 basic effects of AC interference on pipelines, including fault conditions, AC-induced corrosion, and safety concerns. Our web page summary includes video timeline indicators so you can easily find your topic of interest in the video.
Learn About AC Interference Now
---
Additional AC Mitigation Resources
VIDEO: AC Mitigation – Overview of Goals, Strategies & Materials
VIDEO: AC Modeling Introduction
ARTICLE: Understanding AC Corrosion Criteria
CASE STUDY: AC Mitigation Design Criteria – It Matters
PRODUCT INFO: MATCOR MITIGATOR® Engineering AC Mitigation System
PRODUCT INFO: MATCOR MITIGATOR® Splice Instructions
---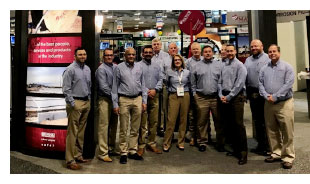 Join the MATCOR team at these upcoming industry events!
---
MATCOR offers customers a powerful combination of expertise, services, and proprietary products to solve the corrosion problems of energy and other infrastructure markets. MATCOR is a BrandSafway company.