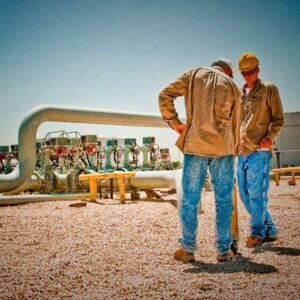 Why MATCOR? – What we do, where you'll fit in.
Advancing the World of Corrosion Prevention
At MATCOR, we understand that our success results from our talented, diverse and motivated workforce. As a MATCOR employee, you will find challenging projects and smart people with the potential to advance the world of corrosion prevention and engineering. Through our expert corrosion engineering services and the manufacture of industry leading corrosion prevention products, MATCOR employees relish the freedom to create the next generation of corrosion technologies in an environment designed to foster collaboration, creativity, health, and happiness.
If you share our passion for being the best in the corrosion industry, we invite you to join us.
Contact us for MATCOR Job Openings

»
About MATCOR
In business for over 45 years, MATCOR provides services and products that solve corrosion problems in major infrastructure assets such as oil, gas and water pipelines, above ground storage tanks, power plants, energy facilities, deep wells and steel-in-concrete structures. Learn more about MATCOR.
The Best in the Corrosion Business
We go to great lengths to hire the best in the business, and provide our employees an outstanding work environment with a superior benefits program. All of our team members are encouraged to pursue excellence, creativity and a commitment to our core values.
Benefits
MATCOR provides a positive and supportive work environment for its employees, offering a highly competitive compensation and benefit package that includes healthcare, 401(k) and Paid Time Off (PTO).
MATCOR's comprehensive benefits plan includes:
Medical
Dental
Prescription
Vision
Short and Long Term Disability
Long Term Care
Flexible Spending Accounts
Other benefits may include individualized training such as support for NACE Certification or other educational opportunities relevant to specific positions. MATCOR is an Equal Opportunity Employer (EOE) and seeks qualified and skilled candidates from across the nation to support the communities in which we operate.
More about MATCOR, Inc.
Contact us for MATCOR Job Openings

»