News from MATCOR April 2018
Join us at CORROSION 2018!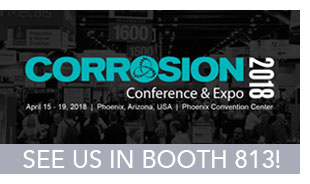 Join MATCOR at NACE Corrosion 2018, taking place April 15-19 in Phoenix, AZ! Ted Huck will present "Pros and Cons of Copper and Zinc for Mitigating AC Interference" and Shailesh Javia will present the case study "Impressed Current Anode Systems for Jetty Piling Protection."
Get Your Complimentary Exhibits Pass
---
MATCOR's Jeffrey L. Didas Elected NACE President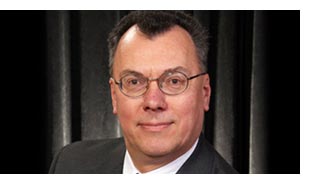 Jeffrey L. Didas, MATCOR senior engineer and pipeline practice lead will take on the role of president for NACE international at the close of CORROSION 2018. Part of his 5-year term in executive leadership with NACE, as president Didas will advise, govern, oversee policy and direction, and assist with the leadership and promotion of NACE International to support the organization's mission.
---
NEW: Quick Ship Cathodic Protection for Tank Bottom Replacements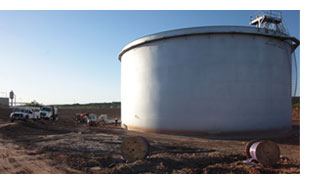 With existing ASTs, you may not always have the luxury of a planned tank bottom cathodic protection system replacement. In some cases, a new floor has to be quickly planned and installed to minimize the time that the tank is out of service. This new Quick Ship program will help.
---
AC Mitigation: 4 Approaches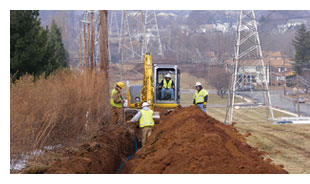 Pipelines that parallel overhead high voltage AC transmission power systems are subject to AC interference. In our latest blog post, learn the four approaches to mitigating this pipeline interference to keep your assets and workers safe.
Fault Shielding
Gradient Control Mats
Lumped Grounding Systems
Gradient Control Wire
---
Join the MATCOR team at these upcoming industry events!
---
MATCOR offers customers a powerful combination of expertise, services and proprietary products to solve the corrosion problems of energy and other infrastructure markets. MATCOR is a Brand Safway company.
LET'S CONNECT!

CONTACT US
800 523 6692
matcor.com/contact