Chalfont, PA (April 2018) – MATCOR, Inc., the trusted full-service provider of proprietary cathodic protection products, systems, services and corrosion engineering solutions announces that senior engineer and pipeline practice lead Jeffrey L. Didas has been elected to the position of president for NACE International (NACE), the Worldwide Corrosion Authority. His term as president is one year commencing at the close of the NACE Corrosion Conference & Expo 2018, taking place April 15-19 in Phoenix, Arizona.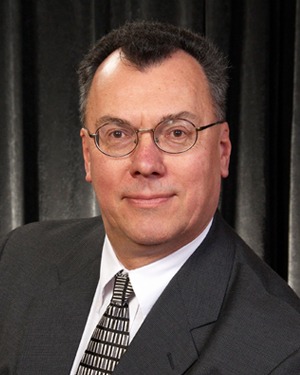 As NACE president, Didas will advise, govern, oversee policy and direction, and assist with the leadership and promotion of NACE International to support the organization's mission. He will also serve as chairman of the executive committee and an officer of the association. His responsibilities will include presiding at all official functions of the board of directors and executive committee, including the annual membership meeting of the association and the annual NACE banquet. This position is part of Didas' five-year commitment to NACE following previous roles as vice president elect and vice president. Following his term as president he will serve one year as past president and one year on the nominating committee.
"I look forward to serving NACE as president over the next year," said Didas. "My focus will be on member engagement, retention and benefits, moving forward with the strategic plan and our vision for NACE 2030, and promoting the groundbreaking corrosion industry IMPACT Study."
Didas, an industry expert sought worldwide and active NACE member since 1975, has 44 years of diverse corrosion experience working for pipeline and energy company owner-operators and most recently for MATCOR.
Prior to his executive leadership roles, Didas held a variety of national NACE positions including:
Treasurer of NACE International, the NACE Foundation and the NACE Institute
Director of the Member Activities Committee – MAC
Committee chair for several technical exchange groups (TEGs), including the Corrosion Control Coordinating Committee (TEG 022X), Pipeline Crossings: Steel-Cased, Thrust-Bored, and HDD TEG 208X) and Steel-Cased Pipelines (TG 012)
Technology coordinator for technology management group TMG C1 – Corrosion Prevention and Control for Concrete, Land Transportation and Coating Technology
Vice chair of the NACE Institute Policy & Practices Committee
Member of the Technical Practices Committee – TPC/Technical Coordination Committee – TCC since 1978
He has also served as chair, vice-chair, and general member of several administrative committees over the past 44 years.
Didas received the NACE Brannon Award in 2014 and the NACE Distinguished Service Award in 2001 for his many contributions to the organization. He also received the Appalachian Underground Corrosion Short Course (AUCSC) Colonel Cox award in 2010.
Didas holds the highest level of NACE certification as a Corrosion Specialist and a number of other NACE certifications, including Cathodic Protection Specialist, Coatings Specialist, Chemical Treatment Specialist, Senior Corrosion Technologist, Corrosion Technologist, Corrosion Technician and Level 3 Certified Corrosion Inspector. In addition he is a SSPC (Society for Protective Coatings) certified Protective Coatings Specialist.
Didas graduated from Thomas A. Edison State University in Trenton, NJ, with a BSET in Electrical Engineering. He acquired his ASEE in Electronics Technology from Springfield Technical Community College in Springfield MA.
About NACE
NACE International, The Worldwide Corrosion Authority, serves nearly 36,000+ members in 130 countries and is recognized globally as the premier authority for corrosion control solutions. The organization offers technical training and certification programs, conferences, industry standards, reports, publications, technical journals, government relations activities and more. NACE International is headquartered in Houston, Texas, with offices in San Diego, California; Kuala Lumpur, Malaysia; Shanghai, China, Sao Paulo, Brazil and Al-Khobar, Saudi Arabia.
Visit nace.org for more information.