News from MATCOR December 2018
NEW! Expanded Tank Services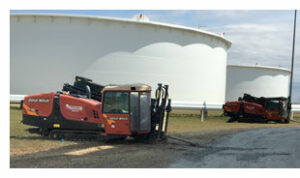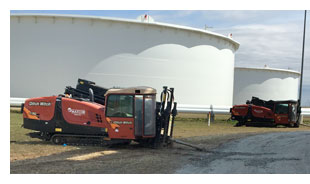 MATCOR is pleased to expand our cathodic protection solutions for new construction and existing above ground storage tanks, including:
View the Tank CP Solutions Brochure
---
Soil Resistivity Testing

One of the most important design parameters when considering the application of cathodic protection for buried structures is the resistivity of the soil. Read our latest article to learn about the most common soil resistivity testing method and guidelines for properly collecting sufficient data for the cathodic protection system designer.
---
Zinc Ribbon Installation Projects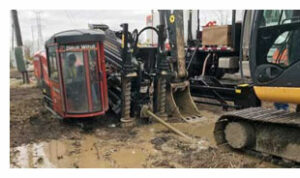 In this recent blog post, we review two current AC mitigation projects highlighting our construction service capabilities including a zinc ribbon installation using HDD in a congested environment and a 15-mile installation over rocky terrain in Texas.
---
NEWS: MATCOR Opens New Facility in Louisiana
We are pleased to announce the opening of a new 8000 sq. ft. facility in Gonzales, LA this month. MATCOR continues to expand our presence in Louisiana and the Gulf coast with additional CP construction and service capabilities, including conventional and deep anode installations, HDD, tank and AC mitigation installation projects. Along with our Houston office, MATCOR's full service Gulf team is available to provide local service to our Texas and Louisiana customers.
Complete List of MATCOR Locations
---
Join the MATCOR team at these upcoming industry events!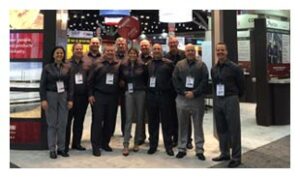 Jan 22-24 NACE Northeast Corrosion Conference
Feb 6-7 Liberty Bell Corrosion Course
Mar 24-28 NACE Corrosion 2019
---
MATCOR offers customers a powerful combination of expertise, services and proprietary products to solve the corrosion problems of energy and other infrastructure markets.
MATCOR is a BrandSafway company.

CONTACT US
800 523 6692
matcor.com/contact