Impressed Current Linear Anode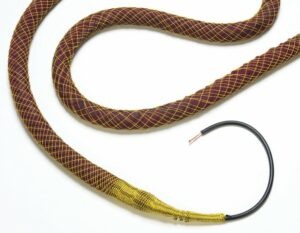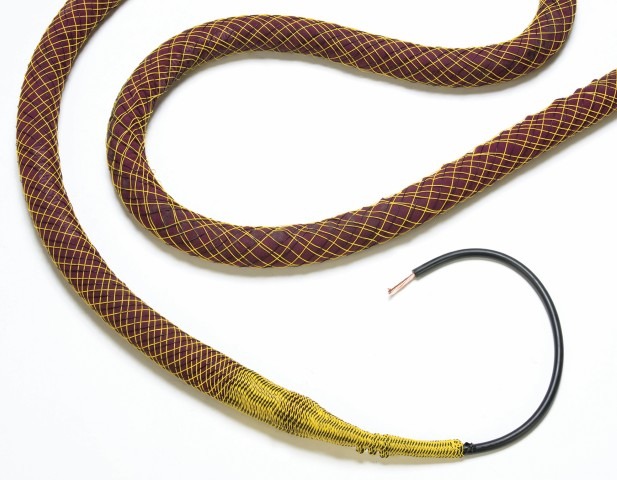 The patented SPL-SandAnode is designed for cathodic protection where the anode is installed in close proximity to or in contact with the structure such as under an above ground storage tank (AST). The SPL-SandAnode is identical to the SPL-FBR-Anode with the exception of its engineered sand backfill that enables installation in close proximity to the structure and prevents the anode from physically shorting to the structure.
The recommended anode system for most above ground storage tanks (ASTs) is the MATCOR SPL-FBR-Anode in the concentric Tank Ring Anode System configuration. However, when the clearance between the tank bottom and anode is less than 1 foot (32 cm), the SPL-SandAnode is used in the concentric ring configuration or in parallel linear lengths. The MATCOR SPL-SandAnode is the only impressed current linear anode made specifically for under-tank installation in close proximity to metal.
Helium Leak Testing Now Available

»
Product Benefits
Single package impressed current linear anode system with uniform current distribution
Flexible, yet lays flat without use of additional weights
Can be installed under tank bottoms and come in contact with the tank bottom
Available in the MATCOR Concentric Tank Ring Anode System for ASTs
Continuous mixed metal oxide anode
Uses patented MATCOR Kynex® waterproof connections
Contact a Corrosion Expert
Product Components
Engineering Drawing

»
Anode: continuous mixed metal oxide anode sized for the rated current output and life.
Cable: a continuous high molecular weight polyethylene covered stranded copper cable sized for the current rating.
Kynex Waterproof Connections: the Kynex connections between the anode and the internal carrier cable are spaced to provide uniform current distribution.
Backfill: engineered sand backfill with special electrical properties and machine packed in the fabric housing.
Fabric Housing: a continuous non-degrading fabric formulated for SPL-Anodes that allows water and vapors to pass, but contains the coke backfill.
Braiding: heavy duty and color-coded for easy identification. The coding is different than the SPL-FBR-Anode coding.
Packaging: supplied on wooden reels.
SPL™-Anode Series Outputs And Specifications
16 Milliamperes/ln.ft. (51ma.ln. meter)
25 Milliamperes/ln.ft. (80ma.ln. meter)
50 Milliamperes/ln.ft. (160ma.ln. meter)
100 Milliamperes/ln.ft. (320ma.ln. meter)
250 Milliamperes/ln.ft. (800ma.ln. meter)
Higher outputs are available
Rating is based on single anode in soil/coke
Design Life: Minimum of 25 years at the rated output
Anode Type: Mixed Metal Oxide
Designing and Ordering SPL-SandAnodes
The SPL-SandAnode™ can be designed for any application using the rated current outputs. Because the spacing of the anodes will vary with the application and the distance between the node and the structure, we recommend contacting MATCOR engineering for assistance with the design.
The SPL-SandAnode is available in any length required. The standard length for one reel is 1,500 feet. Contact MATCOR for assistance with designing or ordering the SPL-SandAnode.
Installing SPL-SandAnodes
The SPL-SandAnode can be installed by laying it directly on the ground or membrane. The SPL-SandAnode will lay flat without using weights or hold-downs. In some cases it may be installed with a cable plow. For additional information and assistance, contact MATCOR.
MATCOR's mission is to solve your corrosion problems. In addition to our broad range of proprietary corrosion prevention products, we are ready to assist with your corrosion engineering and field service needs, including design, manufacturing, installation, commissioning and ongoing maintenance, as well as full turnkey solutions.
To get in touch with our team of corrosion experts for more information, to ask a question or get a quote, please click below. We will respond by phone or email within 24 hours. For immediate assistance, please call +1-215-348-2974.
Contact a Corrosion Expert