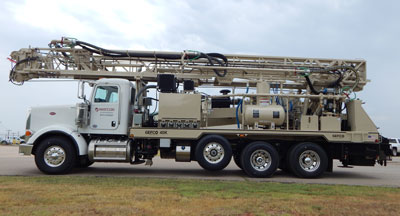 As we roll out our new fleet of construction equipment across our operating regions, that grin on our crew members' faces is not from the new car smell in their truck – it's that feeling of rolling up to the job site with state-of-the-art new construction equipment that looks great and performs even better. We've invested heavily in improving our construction fleet and listening to our crews and our customers.
New Drilling Rigs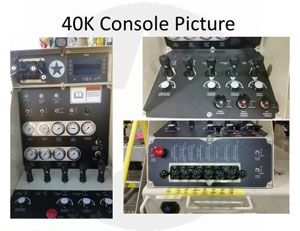 Our new drilling rigs are bigger and faster and incorporate the latest technologies to assure that we have the right equipment for the job. Outfitted for both air and rotary mud drilling operations, these rigs are ready to rumble. The impact for our crews and customers includes:
A safer work environment
Reduced installation time
Eliminating unnecessary downtime
With our new rigs on the job, our customers won't have to sit around and wait as an idle rig is being repaired or waiting on parts to proceed with the installation.
New Water Trucks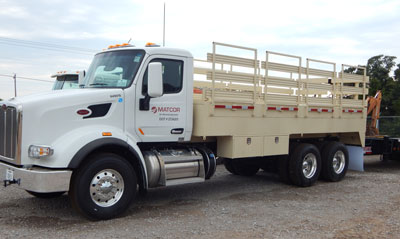 Our new fleet of water trucks were specifically designed by MATCOR for deep anode installation projects. These new trucks enable us to reduce our crew footprint and consolidate our vehicle count by combining our water truck, coke pump and material truck into a single multi-purpose vehicle. Reduced vehicle traffic greatly lowers impact on the customer site and access roads. It also reduces our environmental emissions impact while eliminating one additional driver/crew member. Innovative equipment design makes us safer and more competitive.
Mud Cleaning and Handling System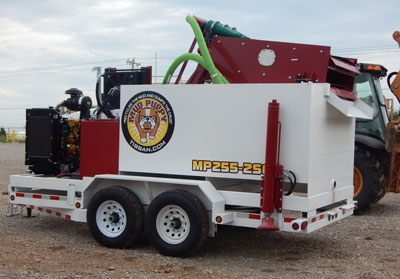 Portable pits are the pits – MATCOR is moving towards a new state of the art mud cleaning and handling system that eliminates the need for earthen pit or portable pits. Our new MudPuppy® solids control system efficiently removes drilling cuttings while conditioning and cleaning our circulating mud to improve drilling effectiveness. It also provides the added benefit of reducing wear and tear on the drill pump and drilling equipment. For our customers, this means a much cleaner, fully-contained drill site with significantly reduced solids disposal requirements. MATCOR is an early adopter of this technology in the cathodic protection industry.
We are investing heavily in the best equipment because we understand that a well equipped crew is the first step in a well-executed, safer and cost-effective installation.
---
To get in touch with our team of cathodic protection experts for more information, to ask a question or get a quote for cathodic protection or AC mitigation related construction services, please click below. We will respond by phone or email within 24 hours. For immediate assistance, please call +1-215-348-2974.
Contact a Corrosion Expert