MATCOR is a full service provider of customized cathodic protection systems to the oil &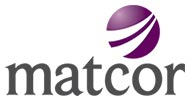 gas, power, water/wastewater and other infrastructures industries.  Cathodic Protection is a technique used to control the corrosion of a metal surface by making it the cathode of an electrochemical cell.  MATCOR has an array of proprietary cathodic protection products and systems combined with high-quality corrosion engineering services, and installation and maintenance services.
In business for over 40 years, MATCOR is considered the technology leader in cathodic protection and corrosion engineering.  MATCOR is headquartered in Chalfont, PA, has a major service operation in Houston, TX, provides turnkey services throughout the United States, and has a growing list of international distributors.  MATCOR has been named to the Inc. 5,000 list of fastest growing companies in 2011, 2012 and 2013. Because of strong continued growth, MATCOR is seeking talented new team members to fill cathodic protection and corrosion engineering jobs.
MATCOR employees and culture are driven by three core principles. Whether a technician, engineer or manager, these principles guide us toward positive relationships with our clients and positive outcomes to every project we undertake.  These core values are:  We Respect Others, We Honor our Commitments and We Act in a Safe and Responsible Way.
"Our cathodic protection and corrosion engineering job openings, from technician to management positions, offer you the opportunity to grow with our team of seasoned cathodic protection experts and become part of a unique culture," said Doug Fastuca, president of MATCOR, "As we are experiencing tremendous growth and request for our products and service offerings, this is an excellent time to join MATCOR.  In addition to competitive benefits, you can become NACE certified and enjoy other advanced educational opportunities."
Our ideal job candidates will possess these values and hold a positive attitude.  This is a rapidly growing company with many new career opportunities.  Your cathodic protection, corrosion engineering and management job opportunity is here, today!
View the open position here: http://matcor.applicantpro.com/jobs/