MATCOR welcomes new account manager in the Rocky Mountain Region 
Chalfont, PA – Dec. 17, 2014, MATCOR, Inc. the trusted full-service provider of proprietary cathodic protection products, systems, and corrosion engineering solutions announces Mandy Beavers has joined MATCOR as the Account Manager in the Rocky Mountain Region.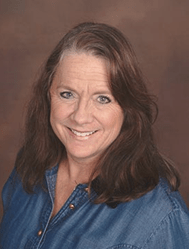 Beavers brings 25 years of experience in the manufacturing and distribution sector of the oil and gas industry to her new role. As Account Manager, she will develop new business relationships and represent MATCOR's products and services in the Rocky Mountain region. She can be reached at mbeavers@matcor.com or 303-330-3002.
Douglas Fastuca, President of MATCOR, Inc. says, "Mandy has a great deal of experience selling technical solutions to our targeted customer base, particularly in the oil and gas industry. She has demonstrated her ability to build relationships that will benefit our clients in many ways. We're very fortunate to have such a talented individual join the MATCOR team."
Beavers served a 2-year term on the Board of the Rocky Mountain Gas Processors Association in Denver, CO and holds memberships in the Colorado Oil And Gas Association and the Society of Petroleum Engineers.
Beavers attended Texas A&M University where she graduated with a B.S. in Psychology and a Management Minor with an emphasis in Business.