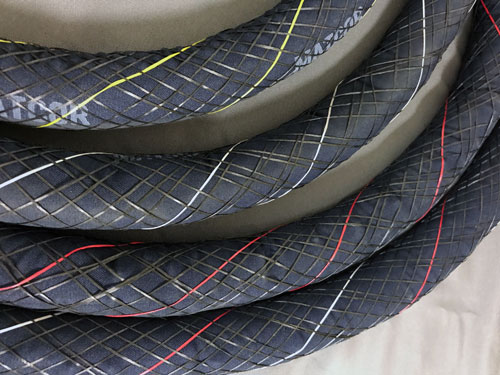 Effective February 2020, MATCOR is revamping our SPL-FBR Linear Anode Product Line Offerings and introducing color coding for easy identification of different product ratings. Moving forward, MATCOR is eliminating the 16 mA/ft, 50 mA/ft, 150 mA/ft and 250 mA/ft from our standard offering.  All of our SPL-FBR anodes ratings are based on 25-year continuous operation. The new output ranges available will be color coded using different tracer wire coloring as shown in the chart below:
SPL-FBR Linear Anode Color Coding
| CURRENT OUTPUT RATING | COLOR CODE |
| --- | --- |
| 25 mA/ft | Yellow |
| 100 mA/ft | White |
| 200 mA/ft | Red |
| 400 mA/ft | White and Red |
MATCOR will continue to offer, for specific projects or applications, custom anode output ratings on an as needed basis.
MATCOR continues to be the world's leading manufacturer of linear anode products, utilizing our patented Kynex® connection technology, and now with our new product color coding it will be easier for our clients to easily identify the current output of their linear anodes.
---
To get in touch with our team of cathodic protection and AC mitigation experts for more information, to ask a question or get a quote, please click below. We will respond by phone or email within 24 hours. For immediate assistance, please call +1-215-348-2974.
Contact a Corrosion Expert