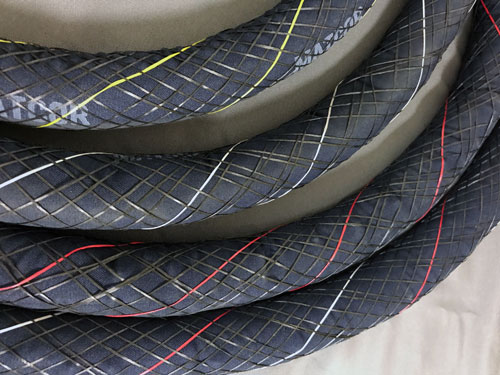 In February 2020, MATCOR revamped our SPL-FBR Linear Anode Product Line Offerings and introduced color coding for easy identification of different product ratings. Furthermore, MATCOR eliminated the 16 mA/ft, 50 mA/ft, 150 mA/ft, and 250 mA/ft from our standard offering.  All of our SPL-FBR anode ratings are based on a 25-year continuous operation. The output ranges available are color-coded using different tracer wire coloring as shown in the chart below:
SPL-FBR Linear Anode Color Coding
| CURRENT OUTPUT RATING | COLOR CODE |
| --- | --- |
| 25 mA/ft | Yellow |
| 100 mA/ft | White |
| 200 mA/ft | Red |
| 400 mA/ft | White and Red |
MATCOR continues to offer, for specific projects or applications, custom anode output ratings on an as-needed basis.
MATCOR continues to be the world's leading manufacturer of linear anode products, utilizing our patented Kynex® connection technology. With our product color coding, it is easier for our clients to identify the current output of their linear anodes.
---
To get in touch with our team of cathodic protection and AC mitigation experts for more information, to ask a question, or get a quote, please click below. We will respond by phone or email within 24 hours. For immediate assistance, please call +1-215-348-2974.
Contact a Corrosion Expert