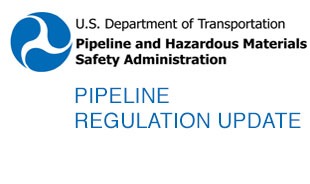 It has finally landed – the PHMSA MEGA rule has hit and will have a tremendous impact on the US pipeline industry, adding significant scope to the current pipeline integrity management requirements.  Some of the industry impacts that the PHMSA MEGA rule will have include:
An approximately 20% increase in the number of regulated pipelines in the United States
The exact impact depends on some additional details not yet released; however, it is very clear that the addition of 20% more regulated pipelines will have a significant impact on an industry where highly qualified integrity professionals and related services are limited in supply and the industry is already struggling to meet demand.  These additional pipelines will require significant integrity resources.
Expedited reporting requirements
The time restrictions for implementing the new rule have been accelerated, with initial reporting requirements in July, 2020, less than a year away. Time to comply with these regulations has been reduced 20% from the initial draft order timeline.
Increased cathodic protection requirements
Many pipelines that previously were not regulated and have not had proper CP will now require a properly designed, maintained and tested cathodic protection system.
The PHMSA MEGA rule will be a challenge and an opportunity for MATCOR as midstream pipeline operators will be looking for partners to help them address these new regulations.  MATCOR provides a full range of cathodic protection and pipeline integrity services including:
Field Integrity Surveys
ECDA
CP Assessments
CP Design
CP Installations
Annual Testing Services
Test Station Installations
Remote Monitoring
CP Maintenance
AC Interference
It is going to continue to be exciting times in the midstream market.
Learn more about PHMSA regulations.
---
To get in touch with our team of cathodic protection experts for more information, to ask a question or get a quote, please click below. We will respond by phone or email within 24 hours. For immediate assistance, please call +1-215-348-2974.
Contact a Corrosion Expert