This article provides a brief overview of the important role of cathodic protection remote monitoring systems in today's pipeline operations. We will cover the CP equipment and features that can be monitored and how data is transmitted.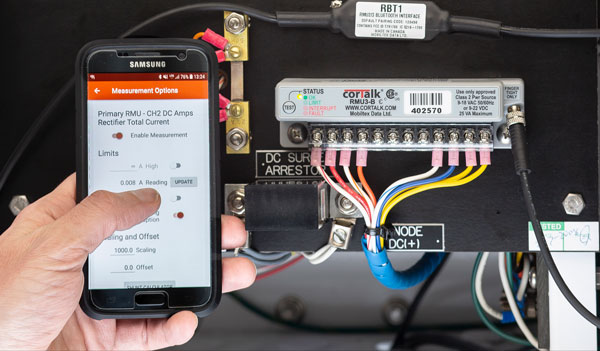 Modern pipeline operations face increasing pressures to incorporate advanced technologies to:
Drive down operating costs
Improve system reliability
Comply with regulatory requirements
Monitor the health of their pipeline networks
Monitor the critical systems that are integral to pipeline integrity
The use of advanced cathodic protection (CP) remote monitoring systems has become a critical component in the pipeline operator's toolbox to meet these challenges.
CP remote monitoring (and control) has proven to be a reliable and cost-effective means to oversee the proper functioning of cathodic protection systems and AC Mitigation systems that are critical to assuring pipeline integrity and the proper protection against pipeline corrosion. Where operators in the past would have to send technicians out to remote pipeline locations to collect snapshot data on a frequent basis, the smart deployment of CP remote monitoring systems can provide continuous real time data that can be accessed from any cloud connected handheld or desktop device. Additionally, a remote monitoring unit for cathodic protection is well-insulated; this construction affords them excellent protection against lightning strikes. The financial, environmental and safety impact of eliminating hundreds of thousands of windshield hours is staggering across the vast pipeline industry.
Cathodic Protection Remote Monitoring – What can you monitor?
Cathodic Protection Rectifiers – the installation of RMUs with built in interruption capabilities should be standard on all new pipeline installations and retrofitting older units can provide significant cost savings and improve CP system reliability.
DC Cathodic Protection Test Stations – with today's continuing advances in remote monitoring technology and costs, it is quickly becoming very cost effective to install remote monitoring units on all test stations. When combined with the ability to easily interrupt all of the influencing current sources on a pipeline, regularly scheduled testing of the CP system can be performed quickly and at virtually no cost.
AC and DC Coupon Test Stations – the latest NACE guidelines for AC Mitigation (SP21424-2018*) emphasize that the localized DC current density has a significant impact on AC corrosion and gathering data on both AC and DC current densities at areas of interest/risk is critical to a successful AC Mitigation strategy. Effectively doing so requires the ability to monitor these values over time as AC loads vary during the day and seasonally.
Critical Bonds – monitoring the effectiveness of critical bonds is necessary (and in many cases required by local regulatory bodies) to assure pipeline integrity.
NACE SP21424-2018 "Alternating Current Corrosion on Cathodically Protected Pipelines: Risk Assessment, Mitigation, and Monitoring"
How does a CP remote monitoring system transmit data?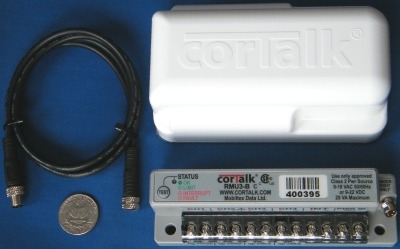 Today's operators have a range of options to assure that remote monitoring systems can regularly communicate data to their host data collection systems. The availability of conventional cellular networks combined with various commercial satellite systems assures pipeline operators of the ability to communicate with devices in even the remotest of locations. Your monitoring system provider can work with you to select the appropriate communications technology for each CP remote monitoring unit (CP RMU) location.
In addition to choosing how the communication is to occur, another key factor to consider is whether the communications are to be one way (monitoring only) or two-way (monitoring and control). For test station applications where data collection is the goal, one way transmission of the monitoring unit's data is all that is required. For rectifier units, the ability to control the system output and/or the ability to initiate an interruption cycle for close interval surveys or test station polling purposes necessitates the ability of the cathodic protection remote monitoring unit to receive and act on communications as well as to transmit data.
Software Interfaces – Installing the appropriate CP RMU hardware is just one step in implementing a successful remote monitoring (and control) program. The data must be collected, stored, and accessible for the operator. Sophisticated cloud-based interfaces have been developed that incorporate critical features including firewall-friendly, password protected internet browser access. These systems allow for multiple client user accounts with configurable permission levels and automated alarm and status information including email and text alerts for designated alarm conditions.
In summary, the use of remote monitoring technology is a key component to the successful operation of any modern pipeline integrity management program. While MATCOR has extensive experience with all of the major RMU manufacturers, we have recently teamed up with Mobiltex, a leader in the field of remote monitoring, to bring state of the art technology to the pipeline and cathodic protection industry. Mobiltex's CorTalk® line of CP RMU units combined with their CorView interface offers all the features necessary to implement a comprehensive, cost-effective, and highly robust cathodic protection remote monitoring program.
---
Please contact us at the link below if you have questions about cathodic protection remote monitoring, or if you need a quote for services or materials.