We are very pleased to introduce our three new account managers for the Gulf, Mid-Continent and Rockies regions. They are looking forward to working with you to help solve your corrosion problems.
Please be sure to connect with them at your earliest convenience. Dave, Ryan and Trey will all be in attendance at  the 2019 NACE Central Area Conference in San Antonio, so if you haven't made contact with them before then, please stop by to say hello!
Dave Arnold – Account Manager, Rockies Region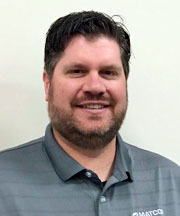 Dave comes to us from NCSG Crane and Heavy Haul, where he sold crane services primarily to oil and gas companies and industrial facilities for maintenance and new construction. He is also a United States Operation Iraqi Freedom Veteran of 7-1/2 years and has a Bachelors Degree in kinesiology and physical therapy. Dave will be based at our new Casper, WY office and will cover the states of Arizona, Colorado, Idaho, Montana, North Dakota, Northern New Mexico, South Dakota, Utah and Wyoming.
Email: darnold@matcor.com
Mobile: 307-401-2534
1980 Skyview Drive
Casper, WY 82601
Ryan Spillane – Account Manager, Gulf Region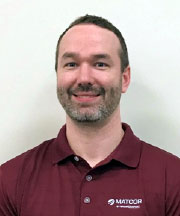 Based out of our Wadsworth Street facility in Houston, Ryan will cover the greater Houston area of the Gulf region. Before joining MATCOR, Ryan worked in Business Development for OES Oilfield Services, selling to offshore drilling companies.
Email: rspillane@matcor.com
Mobile: 682-666-2128
1423 Wadsworth Street
Houston, TX 77015
Trey Smith – Account Manager, Mid-Continent Region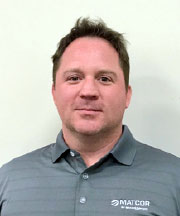 Trey joins us to cover the Mid-Continent region including the states of Missouri, Kansas, Nebraska, Oklahoma, Arkansas and the Texas Panhandle and will be based out of our Guthrie office. Trey is a United States Army Operation Enduring Freedom Veteran of 6 years. He has a BS in Business Management, minoring in Finance, and an MBA. He has 10 years' experience in the midstream industry with T.D. Williamson and Nalco Champion.
Email: psmith3@matcor.com
Mobile: 405-657-4583
1700 E. Seward Road
Guthrie, OK 73044
For general inquiries, please use the contact form linked below.
Contact a Corrosion Expert