June 2022 Update
MATCOR has historically stocked and specified dual insulated HMWPE/Kynar™ for all of our chemically aggressive cable applications. Many other suppliers in our industry utilize HMWPE/Halar™ for their chemically aggressive cable applications. The two are generally seen as being equivalent materials for cathodic protection purposes.
Due to recent supply chain disruption, MATCOR has had to provide HMWPE/Halar™ in place of HMWPE/Kynar™. This is due to the availability of materials.
Unless explicitly instructed otherwise, MATCOR reserves the right to substitute these two cable installations interchangeably based on material availability.
Should you have any questions, please contact your MATCOR sales representative.
May 2021 Cathodic Protection Supply Chain Update
Historically, MATCOR has enjoyed an exceptional on-time delivery record. Over the past decade our lead times for anodes have gone down. 1-2 weeks for rush orders is quite achievable. 3-4 week deliveries are the norm for MATCOR manufactured cathodic protection products. Through 2020, we were able to navigate cathodic protection supply chain issues and avoid delays due to material availability.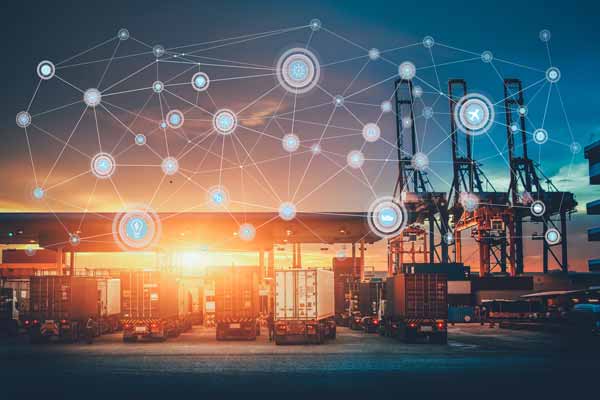 However, if you are reading the news, you cannot help but see stories the stories:
The general state of the global economy is one of delay and disruption accompanied by price increases and surcharges.
In our cathodic protection manufacturing business, we have not been immune to these pressures. Supply is tighter and orders delayed for key items we use on a regular basis. This includes lumber for anode reels to Iridium for our mixed metal oxide anode coatings. Cathodic protection cable availability, especially for Kynar dual insulated cable, has gone from 4-6 weeks to 15+ weeks.
Shipping Issues
The cost and reliability of shipping channels is another challenge facing manufacturers. Both ocean freight and motor freight are struggling with shortages of containers, truck drivers, port congestion and rising fuel costs. Getting materials to our manufacturing facility and shipping them out is more difficult and less reliable than ever before.
At MATCOR, we have a great logistics team and a very flexible manufacturing team. Our on-time delivery record has suffered, but we are doing everything we can to minimize the impact on customers. We communicate early and often with those affected to advise them of any supply delays.
We encourage our customers to give themselves additional lead time by purchasing materials a little earlier than normal. This will assure that they have them on site well in advance of their planned installation. Engage early with MATCOR and your other suppliers to coordinate delivery timeframes. This is a good idea for both planned projects and critical timeline projects as we navigate these challenging times.
More about How Today's Supply Chain Issues Affect Our Industry.
---
Don't allow cathodic protection supply chain issues to affect your project. Plan ahead by contacting us at the link below. For immediate assistance, please call +1-215-348-2974.