If Warren Buffet's investment strategy is any indication, pipeline efficiency is going to start playing a bigger role in moving crude oil and natural gas in the United States.
The Berkshire Hathaway luminary is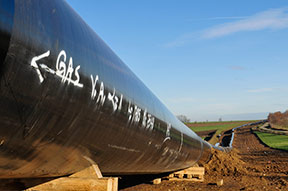 spearheading a swap of about $1.4 billion in shares of Phillips 66 for full ownership of the energy company's pipeline petroleum transport services business. The business unit's focus is polymer-based additives that are used to move crude oil and natural gas through pipelines more efficiently by reducing drag.
The shift in Berkshire's investment strategy comes amid a boom in U.S. crude oil and natural gas production. Since many liquids pipelines in the United States are operating at capacity, producers can use the pipeline petroleum transport additive to quickly increase capacity without immediately growing pipeline infrastructure.
Although future pipeline projects may be in the works to meet the sharp increase in demand, the process of gaining approval for new pipeline projects can be slowed by permitting.
A greater reliance on existing pipelines for transporting liquids means that producers and pipeline owners need to pay even more attention to cathodic protection management, according to Kevin Groll, project management director for MATCOR, a Pennsylvania-based company that specializes in cathodic protection products and services.
"Any time you have pipeline you have to protect it from corrosion," Groll said. "And that's especially true when you increase the value of a pipeline by increasing its capacity. If that pipeline were to develop a corrosion problem you'd be facing a situation where your profitability could suffer significantly."
"With pipeline owners using additives to push greater volumes of liquids it becomes imperative to use cathodic protection products such as impressed current anodes and cathodic protection rectifiers to protect the increased capacity and profitability of the pipeline infrastructure."
Further Reading
"Berkshire Swaps $1.4 Billion in Phillips 66 Stock in Deal," Bloomberg, December 31, 2013.