MATCOR's proprietary deep anode system is a cost-effective approach to installing deep anodes.
Recently a customer asked MATCOR to bid the installation of multiple deep anode systems, each consisting of 15 high silicon cast iron anodes to be installed in 350-ft. deep holes. MATCOR provided an alternate proposal based on our proprietary Durammo® system.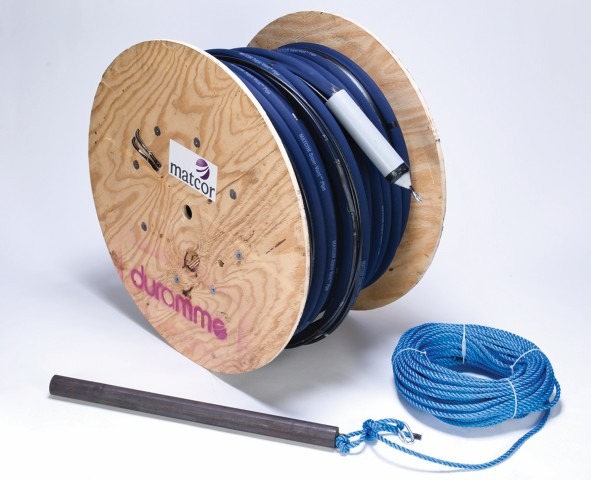 2 Major Benefits of Durammo
It eliminates the need for a junction box
It requires a lot less cable due to its being a continuous anode system with only two primary cables
Meaningful Cost Savings
When you are looking at 15 individual anodes with hundreds of feet of dual insulated HMWPE/Kynar® or Halar® (pick your preferred fluorinated polymer – they are very similar in their chemical resistance and are both suitable for deep anode installations), the cabling costs are significant as is the cost of a suitably sized junction box. Multiply these savings over several sites and it can lead to a meaningful costs savings over the typical conventional anode installation.
9 Reasons DURAMMO® Beats Conventional Anode Systems

»
Expand Your Scope of Work!
Our client took advantage of the cost savings for the Durammo and awarded MATCOR the installation work and used the cost savings to have MATCOR repair, replace and add additional test stations instead of paying for a lot of additional cable and junction boxes. The Durammo cost savings allowed the operator to expand the scope of work doing more with the monies budgeted on the project.
Talk to your MATCOR representative to see how the Durammo can allow you to get more done with your limited CP budget monies.
---
To get in touch with our team of experts for more information, to ask a question or get a quote, please click below. We will respond by phone or email within 24 hours. For immediate assistance, please call +1-215-348-2974.
Contact a Corrosion Expert