Josh Johnston, MATCOR's director of sales, wanted to share a recent conversion of a new customer to the growing list of satisfied Durammo Deep Anode System users. As Josh explained, "the Durammo is a salesman's dream product. It offers our customers an innovative product that has an amazing track record. Its design makes it safer and easier to install because it comes preassembled ready to immediately lower down the hole."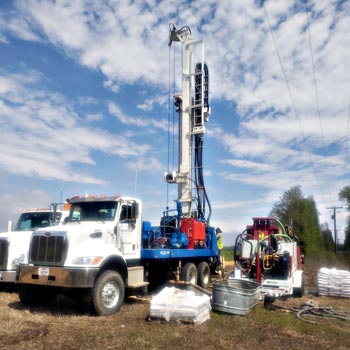 A complete description of the Durammo deep anode system is available here.
As Josh continued, "The hardest part about selling the Durammo, is that it is different than what they have used and what others are offering. There is a certain leap of faith that we ask customers to take when trying something different. I can explain to them that it is less expensive, has a longer operating life, is safer and easier to install, that several thousands of these are installed across the country and around the world, some with more than 20 years in service. It all sounds great, but it is different. That is my job, to convince people to do something different."
One such company is Enerfin Resources Company, a midstream company operating natural gas and crude oil field services assets in Oklahoma, Texas and Louisiana. MATCOR met with them in the Fall of 2019 and explained to the Enerfin team the benefits of the Durammo deep anode system. As Josh noted, "Enerfin was willing to try this "new to them" technology, based on the value we offered."
In March, MATCOR installed three of the Durammo systems for Enerfin. Tony Gustin, Project Development & Construction Manager noted, "the installation of these systems was very professional and the factory assembled system dropped in place as easy as advertised. We are sold on this product and look forward to using MATCOR and the Durammo system on many future projects."
---
If you are ready to try something better, but different for your next deep anode system project, contact MATCOR and we would be happy to help you take the next step.