MATCOR recently completed a significant pipeline preservation project at a newly constructed pipeline station in West Texas. The project involved injecting Zerust Vapor Corrosion Inhibitor into multiple above ground pipeline manifolds to prevent internal corrosion. The rest of the pipeline remains under construction.
Using vapor corrosion inhibitors (VCI) to protect internal pipeline surfaces is an established technology proven very effective for pipelines post hydrotest.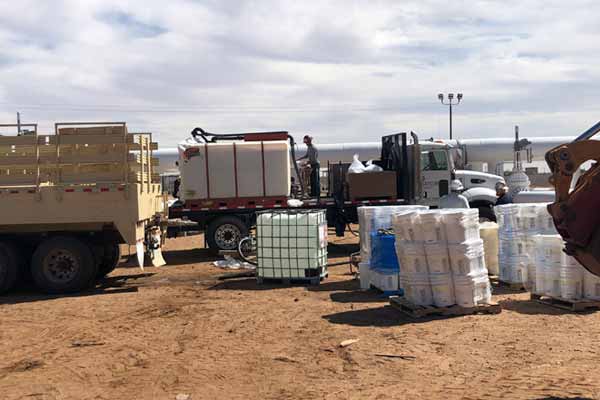 Typically, all pressure-containing piping requires hydrotesting once the piping fabrication is complete. This ensures that there are no faulty welds and that the piping system can handle the design pressure without any leakages.
This fitness for service testing, unfortunately, introduces water and possibly bacteria into the piping. After the hydrotest is completed, and the water is drained, there remains residual moisture (and potentially bacteria) that can prove very corrosive even with efforts to dry the internal surfaces.
For pipeline preservation applications, the VCI chemical is typically mixed with water into a slurry. Then, it is pumped into the piping manifolds using a series of injection pumps and injection ports through hoses from multiple mixing tanks.
How Does VCI Prevent Pipeline Internal Corrosion?
The VCI molecules diffuse and adsorb to the surface, forming a very thin (molecular level thin) protective layer that blocks water and oxygen from reacting with the internal metallic surface of the piping. The molecular level VCI barrier, when properly applied, can last for months and even years as the balance of the pipeline construction is completed.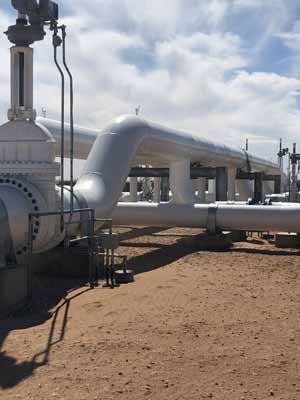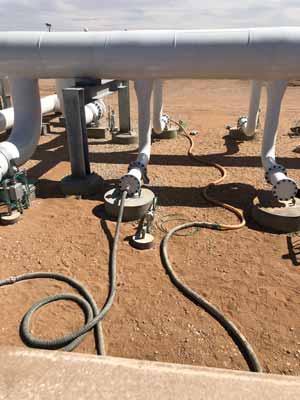 For this project in West Texas, MATCOR prepared and installed over 24,000 gallons of VCI Solution inside the piping manifolds after their fabrication and testing. Because of the above ground nature of the project, we added methanol (anti-freeze) to the VCI slurry mixture to provide freeze protection for the winter months.
In addition to pipeline preservation projects, VCI is a great product for tanks and pipeline casings.
---
To get in touch with our team of cathodic protection experts for more information, to ask a question or get a quote, please click below. We will respond by phone or email within 24 hours. For immediate assistance, please call +1-215-348-2974.
Contact a Corrosion Expert