Cathodic Protection Anode Designed Specifically for Tank Bottom Replacement Applications
MATCOR was recently issued US Patent No. 9,410,253 for its SPL-SandAnode, an impressed current linear anode that prevents corrosion of above ground storage tank bottoms (ASTs). Invented by Glenn Shreffler, executive vice president of engineering for MATCOR, the SPL-SandAnode is the only impressed current linear anode designed specifically for tank bottom replacement projects. These applications typically have six inches (150 mm) or less of sand where the anode is to be installed.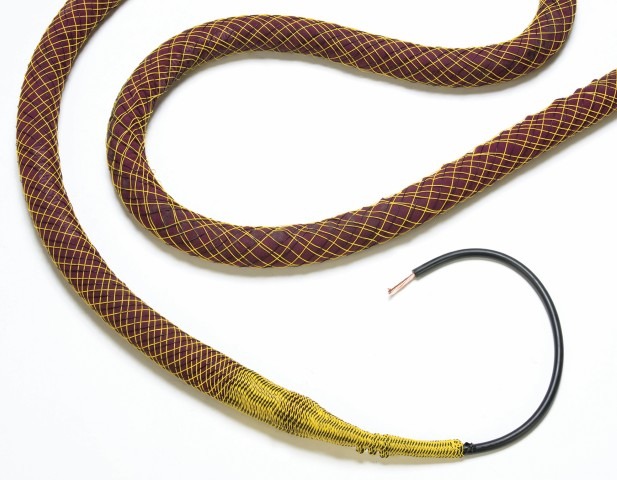 The recommended cathodic protection system for most ASTs is a tank ring anode system that utilizes linear anodes in a concentric ring configuration. However, when the clearance between the tank bottom and anode is less than 6-inches (150 mm), the SPL-SandAnode is used, either in the concentric ring configuration or in parallel linear lengths. The prepackaged linear anode with a sand backfill, in lieu of calcined coke, allows the anode to be simply laid out on the foundation while easily maintaining the maximum separation distance of the anode to the tank bottom.
The SPL-SandAnode is one of MATCOR's SPL™ Anode Series, a complete line of flexible impressed current linear anodes utilizing MMO anode technology to support a broad range of cathodic protection applications. Advantages of MATCOR's linear anodes include:
Single package design
Uniform current distribution
Flexible cathodic protection system
Waterproof Kynex® anode to cable connections
Learn more:  SPL-SandAnode