This month MATCOR will ship the final tank anode system assemblies for Africa's most audacious industrial project. The project is being undertaken by Aliko Dangote, Africa's richest person, and when completed this $12 billion Dangote oil refinery could, according to a 2018 New York Times article, "transform Nigeria's corrupt and underperforming petroleum industry. Planned as the world's largest refinery…should process 650,000 barrels of crude oil daily." With Nigeria poised to become the world's third most populous nation by 2050 (surpassing the USA) and having Africa's largest economy, this project is being touted as a milestone achievement in what many are dubbing the African Century.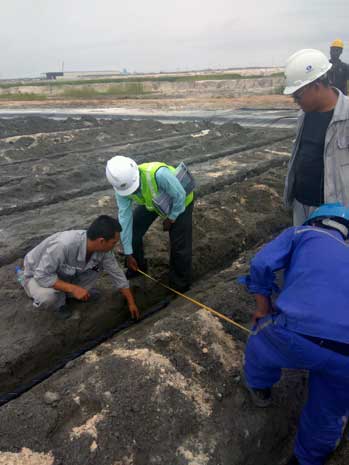 As part of this ambitious refinery project, a total of 153 above ground storage tanks for crude oil, refined and intermediary products up to 92m in diameter (300 ft) are being erected on the 6,180 acres of swampland just outside of Lagos, Nigeria. MATCOR's innovative tank anode system technology using linear anodes was selected by the project's EPC contractor, Engineer's India Limited, as the design basis for the cathodic protection for the project's above ground storage tanks. Working closely with both the owner's Indian based engineering team and the EPC contractor, MATCOR was successful in identifying the key tank contractors that would be bidding the tank erection and supplying the cathodic protection systems as part of their specifications.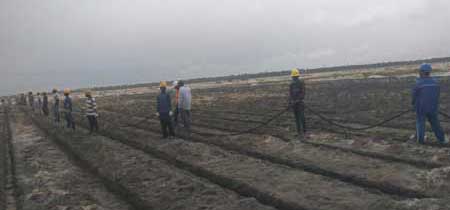 Ultimately, MATCOR was successful in securing contracts to provide the linear anodes for each of the three tank packages, one from a Chinese contractor and two from a UAE based contractor.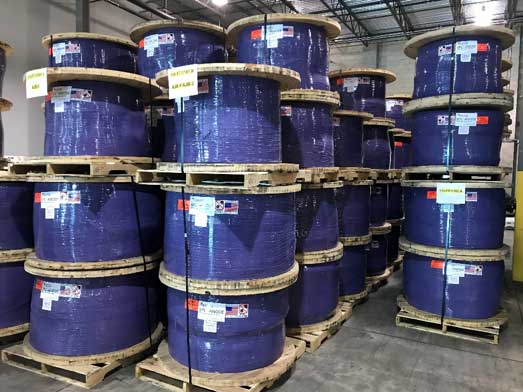 In total, MATCOR has supplied over 500,000 linear feet (150+ km) of our SPL™-FBR linear anode product along with other ancillary materials for the under tank cathodic protection systems over an 18-month period. With all the anodes having been manufactured in MATCOR's ISO 9001 certified Chalfont PA facility, MATCOR continues to be the global leader in the manufacturing of impressed current linear anodes for above ground storage tank cathodic protection.
---
Have questions about tank corrosion protection, or need a quote for services or our tank anode system? Contact us at the link below.